Member since: 01/16/08
Last active: 05/15/13
Profile updated: 12/13/11
Direct link: http://www.realjock.com/BrooksideGuy
Age: 29
First location: Overland Park, Kansas, United States
Relationship Status: Single
Looking for: Friends, Dating or Relationship, Training Buddies, Online Chat
MY STATS AND INFO
Build: Defined
Height: 5' 10''
Weight: 189 lbs
Waist: 32 inches
Chest:
Arms:
Hair color: Brown
Eye color: Hazel
Ethnicity: White
My gym: 24 Hr Fitness on Ward Parkway
Weight training: 5 times per week
60 minutes per session
Cardio training: 3 times per week
20 minutes per session
Sports I like: Bodybuilding, Cycling, Weight training
Other sports I like: Lasertag is AWESOME
HIV status: HIV -
Safer sex?: Always
ABOUT ME
I'm 28, a software engineer, confident, with a deliciously demented sense of humor. I dig mountain biking, playing volleyball, lasertag, doing ANYTHING outdoors with my friends, going on road trips, playing weird music WAY too loud in my car with the windows down, performing elaborate and questionably legal maneuvers to save a few seconds at red lights, etc.

Love hanging out at the gym with my friends, geeking out talking about physics and the universe.
GUYS I'M LOOKING TO MEET
Sane, outgoing, masculine, athletic, sarcastic, wise-ass funny guys that are quick on the draw and have a really dark, odd, and twisted/demented sense of humor. They don't have to have all their shit together but should definitely be on their way and believe in themselves. Weekends are for relaxing/hanging out/going out/traveling...NOT getting wasted.
Again, I am NOT into the party scene at *all*.
I really dig swimmers...probably 'cause of the speedos.
The strongest connection/chemistry I ever had with a guy was with a muscular Argentinian whose personality meshed so well with mine that it felt as though we had known each other for years. It was the best experience of my life thus far. Best thing ever? Pillow talk about the possibility of neutrinos traveling faster than the speed of light. :) I want to find that kind of special connection again. (I realize I can't just go to Argentina and try to reproduce the experience, sadly).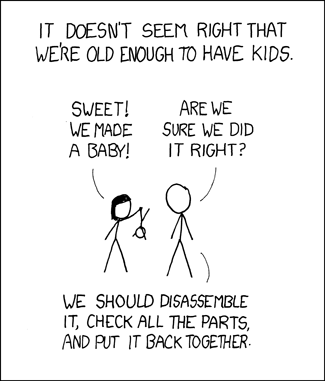 This member currently has no videos.
HIS MUTUAL BUDDIES
HOT LIST
View all guys he thinks are hot
RECENT FORUM POSTS
TESTIMONIALS