CONNECT WITH THIS GUY
MAN OF THE DAY
SPREAD THE RJ LOVE
XMAIL HISTORY WITH FLLYPP
Member since: 04/21/09
Last active: More than a week ago
Direct link: http://www.realjock.com/Fllypp
Age: 26
First location: Brazil
Relationship Status: Single
Looking for: Friends, Dating or Relationship, Training Buddies, Online Chat, Web Cam
MY STATS AND INFO
Build: Average
Height:
Weight:
Waist:
Chest:
Arms:
Hair color: Brown
Eye color: Hazel
Ethnicity: Latino
My gym:
Weight training: 5 times per week
90 minutes per session
Cardio training: 2 times per week
60 minutes per session
Sports I like: Bodybuilding, Cycling, Rugby, Snowboarding, Swimming, Volleyball
Other sports I like:
HIV status: HIV -
Safer sex?: Always
ABOUT ME
21 years old ,brazilian of italian descent , an easygoing and outgoing guy. I study arquitecture in college. Passionate of adventures, travels and gym, anything a common boy would enjoy. I define me just a normal guy who would like to meet /make normal guys/friends. I don't mind having a beer with friends and a fine day at home doing nothing !
Take the quiz:
What is Your Personality Profile?
You are a Caregiver! Caregivers are warm-hearted individuals who value their close personal relationships highly. They are very service-oriented, and their own happiness is closely tied to the happiness and comfort of those around them. They are valued for their genuine warm and caring nature, and their special ability to bring out the best in others. They usually do not handle conflicts well, and may tend to be controlling or manipulative. Relationships are central to their lives, and they put forth a great amount of energy into developing and maintaining their close relationships. They expect the same from others. They are naturally compatible with: artists and thinkers.
Take the quiz
Your dating personality profile:

Outgoing - You can liven up any party. You've got a way with people and have little difficulty charming your dates.
Athletic - Physical fitness is one of your priorities. You find the time to work athletic pursuits into your schedule. You enjoy being active.
Stylish - You do not lack for fashion sense. Style matters. You wouldn't want to be seen with someone who doesn't care about his appearance.
Your date match profile:

Athletic - You aren't looking for a couch potato. You seek someone who is active and who keeps his body in top shape.
Practical - You are drawn to people who are sensible and smart. Flashy, materialistic people turn you off. You appreciate the simpler side of living.
Adventurous - You are looking for someone who is willing to try new things and experience life to its fullest. You need a companion who encourages you to take risks and do exciting things.

Your Top Ten Traits

1. Outgoing
2. Athletic
3. Stylish
4. Adventurous
5. Liberal
6. Big-Hearted
7. Wealthy/Ambitious
8. Practical
9. Intellectual
10. Sensual


Your Top Ten Match Traits

1. Athletic
2. Practical
3. Adventurous
4. Wealthy/Ambitious
5. Stylish
6. Outgoing
7. Sensual
8. Big-Hearted
9. Conservative
10. Traditional

Take the Online
Dating Profile
Quiz at
Dating Diversions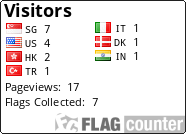 Free counters
GUYS I'M LOOKING TO MEET
I'm not looking for anybody right now... but I like easy going and outgoing people like me. SIMPLICITY is awesome!!! thats the key!! I enjoy spontaneous people with depth of character.
This member currently has no videos.
HIS MUTUAL BUDDIES
HOT LIST
RECENT FORUM POSTS
Copyright © 2006-2013 RealJock, Inc. All rights reserved