Member since: 01/07/11
Last active: 05/19/13
Profile updated: 04/07/13
Direct link: http://www.realjock.com/Mick91
Age: 20
First location: Townsville, Queensland, Australia
Second location: Calgary, Alberta, Canada
Travel location: Montreal, Quebec, Canada
Looking for: Friends, Online Chat
MY STATS AND INFO
Build: Slim
Height: 6' 1''
Weight: 132 lbs
Waist:
Chest:
Arms:
Hair color: Brown
Eye color: Hazel
Ethnicity: White
My gym:
Weight training:
Cardio training: 6 times per week
30 minutes per session
Sports I like: Cycling, Hiking, Hockey, Kayaking, Running, Skiing, Swimming, Tennis, Water polo
Other sports I like:
HIV status: HIV -
Safer sex?: Always
ABOUT ME
Hey :) My name is Michael, and I'm 18 turning 19. For the majority of 2011 I spent my time in Canada working as an Outdoor Leader at a YMCA camp. Needless to say it was one of the greatest experiences I've ever had.
The two things I love more than anything else are
1, Biology-specifically genetics and how the human body works;
2, Music -I've been playing classical violin, viola and cello since I was five and piano since I was 7.

A few random things:
-I've been told I have a very "unique" sense of humour,
-I am the most gullible person in the world....no joke, you can tell me that dairy cows are just painted horses and I'd believe you.

If you ever wanted to email me, email michael.hamiham@hotmail.com because i am more likely to answer

:)
GUYS I'M LOOKING TO MEET
Well, after this year I feel like I'm looking for a few things. First off friends. I feel like before starting a relationship that I'd need to actually have gotten to know the other person rather than just date them because "hey, you're gay and so am I!"
Just message me if and I'll give you my skype :)
Your dating personality profile:

Wealthy/Ambitious - You know what your goals are and you pursue them vigourously. Achieving success is important to you.
Liberal - Politics matters to you, and you aren't afraid to share your left-leaning views. You would never be caught voting for a conservative candidate.
Athletic - Physical fitness is one of your priorities. You find the time to work athletic pursuits into your schedule. You enjoy being active.
Your date match profile:

Intellectual - You seek out intelligence. Idle chit-chat is not what you are after. You prefer your date who can stimulate your mind.
Conservative - Forget liberals, you need a conservative match. Political discussions interest you, and a conservative will offer the viewpoint you need.
Adventurous - You are looking for someone who is willing to try new things and experience life to its fullest. You need a companion who encourages you to take risks and do exciting things.

Your Top Ten Traits

1. Wealthy/Ambitious
2. Liberal
3. Athletic
4. Big-Hearted
5. Adventurous
6. Intellectual
7. Traditional
8. Romantic
9. Sensual
10. Shy


Your Top Ten Match Traits

1. Intellectual
2. Conservative
3. Adventurous
4. Athletic
5. Practical
6. Big-Hearted
7. Traditional
8. Outgoing
9. Funny
10. Romantic

Take the Online
Dating Profile
Quiz at
Dating Diversions
visited 29 states (12.8%)
Create your own visited map of The World
or
website vertaling duits?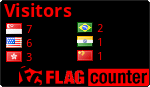 Free counters
This member currently has no videos.
HIS MUTUAL BUDDIES
HOT LIST
View all guys he thinks are hot
RECENT FORUM POSTS
TESTIMONIALS