Member since: 11/07/08
Last active: 05/22/13
Profile updated: 08/04/11
Direct link: http://www.realjock.com/TR_Latitude10
Age: 44
First location: Playa Grande, Guanacaste, Costa Rica
Relationship Status: Monogamous Relationship
MY STATS AND INFO
Build: Average
Height: 5' 4''
Weight: 155 lbs
Waist:
Chest:
Arms:
Hair color:
Eye color:
Ethnicity:
My gym: Jungle Gym - Flamingo
Weight training: 5 times per week
60 minutes per session
Cardio training: 5 times per week
20 minutes per session
Sports I like:
Other sports I like:
HIV status:
Safer sex?:
ABOUT ME
Update Aug 3, 2011
I'll be in San Francisco for Folsom Street Fair this Sept. Hope to see you there!
Gym routine with workout buddy going great. I'm sad in that he has to modfiy his work schedule and will be travelling a lot.
Update: May 15, 2011
The last few months have been a bit iffy in the gym. Had to focus a bit on work and then my trainer returned to the USA. I didn't realize how much I needed someone there waiting for me - when I can't make excuses not to go to the gym. Then I met a guy a bit younger than me who was needing a workout partner and someone who could show him some workout routines. It's been an incredible 4 weeks of super hard workouts - we push eachother and make great workout buds. Now, I'm the one making up the routines and workout programs. I'm surprising myself how much I enjoy being a makeshift trainer.
------------ orig background -----
I'm a transplanted Texan (with a 7 year detour to California first) and have lived in our small beach community in Costa Rica for over 8 years. My spouse, Wally, and I were officially married just prior to prop 8 being passed after being partnered for 16 years. We are in the hospitality industry and are celebrating our seven years in business here in Costa Rica.
I found this website in summer 2009 and soon began my journey back into fitness. In the past, I wasn't a regular at the gym, but in the last 15 months the gym has been my new "addiction".
My training program is 5 times a week with 60 minutes weight or "total body" workouts followed by 30 minutes of cardio equipment. In the first 5 months, I lost 37 pounds (17 kilos). Now my focus is on getting some hard muscle. I work with a trainer (they are actually affordable in Costa Rica) who kicks my butt each session. His program is similar in many respects to the "lean and strong" workout program found here. We started incorporating kettlebell workouts into the program. They're pretty fun!
I used to be in the software industry and still love all things computer-centric although I'm not on the bleeding edge anymore.
Our beach is a popular surf destination. I'm still a very raw beginner even after living here for 7 years. So I don't think I'll be on the competitive circuit anytime soon.
I'm also a bookworm. I love the Florida redneck stories woven by Carl Hiassen, the tehno-thrillers by James Rollins and Dan Brown, the outdoor adventure work of John Krakauer. I've been a long time fan of Michael Chabon (if you're under 30 years old you must read his "Mysteries of Pittsburg"). As with many others here, David Sedaris and Michael Thomas Ford are authors I've re-read many times.
Drop me a line if you know of other authors I might enjoy. Or if you are coming to Costa Rica and need some travel advice, you can bend my ear. Or if you just want to send a shout out.
The full quote for the profile headline is "I keep going to a lot of places and ending up somewhere I've already been." Don Draper - Mad Men Season 3 episode 1
Pura Vida,
Todd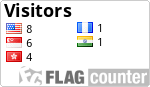 GUYS I'M LOOKING TO MEET
I meet a lot of wonderful folks from all points who visit our beach community, so wouldn't mind expanding this onto the online world.
This member currently has no videos.
HIS MUTUAL BUDDIES
View all of his mutual buddies
HOT LIST
RECENT FORUM POSTS
TESTIMONIALS