Member since: 07/05/06
Last active: 05/17/13
Profile updated: 04/30/13
Direct link: http://www.realjock.com/CG220
Age: 46
First location: Sydney, New South Wales, Australia
Second location: Scottsdale, Arizona, United States
Travel location: Melbourne, Victoria, Australia
Relationship Status: Single
Looking for: Friends, Dating or Relationship, Training Buddies, Online Chat
MY STATS AND INFO
Build: Athletic
Height: 5' 8''
Weight: 150 lbs
Waist: 30 inches
Chest: 41 inches
Arms: 14 inches
Hair color: Brown
Eye color: Hazel
Ethnicity: White
My gym: Fitness First
Weight training: 4 times per week
60 minutes per session
Cardio training: 2 times per week
30 minutes per session
Sports I like: Bodybuilding, Rugby, Running, Skiing, Snowboarding, Surfing, Swimming, Tennis, Weight training
Other sports I like:
HIV status: HIV -
Safer sex?: Always
ABOUT ME
I am a pretty laid back guy and generally roll with a punch. I can be quick witted and appear gregarious, but in reality, that is just to cover up being shy. So I might be slow to talk to you. But don't take offence.
I have been really lucky and have had the opportunity to live all over the world. Currenlty call Sydney, Australia home and love it. It is a great city and offers a great lifestyle. My goal is to improve my surfing skills!!! Or find a hot surfer, whichever comes first.
I travel quite a bit for work and am often in Asia and the USA. so hit my up and say hello.
Anyways, even I am bored reading about me now, lol. Drop a message if you want to know more.
I am really focussing on my fitness again. It is hard with the amount of travel I am currently doing but I am making headway. I am trying to get out of the gym and do more sport such as surfing, running, swimming or tennis. Slow but surely I am making progress. You guys are all great inspiration!
This is a great site. There are a lot of great guys on here. Keep up the great work fellas.
I am 38% gay.
Take the Gay Test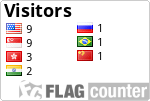 Your dating personality profile:

Athletic - Physical fitness is one of your priorities. You find the time to work athletic pursuits into your schedule. You enjoy being active.
Practical - You are a down-to-earth individual who is not impressed with material excess. You care about the stuff of like that really matters.
Adventurous - Just sitting around the house is not something that appeals to you. You love to be out trying new things and really experiencing life.
Your date match profile:

Athletic - You aren't looking for a couch potato. You seek someone who is active and who keeps his body in top shape.
Adventurous - You are looking for someone who is willing to try new things and experience life to its fullest. You need a companion who encourages you to take risks and do exciting things.
Intellectual - You seek out intelligence. Idle chit-chat is not what you are after. You prefer your date who can stimulate your mind.

Your Top Ten Traits

1. Athletic
2. Practical
3. Adventurous
4. Wealthy/Ambitious
5. Liberal
6. Big-Hearted
7. Funny
8. Shy
9. Sensual
10. Intellectual


Your Top Ten Match Traits

1. Athletic
2. Adventurous
3. Intellectual
4. Practical
5. Funny
6. Big-Hearted
7. Outgoing
8. Conservative
9. Traditional
10. Wealthy/Ambitious

Take the Online
Dating Profile
Quiz at
Dating Diversions
Your Personality is Somewhat Rare (ENFP)


Your personality type is enthusiastic, giving, cautious, and loyal.



Only about 8% of all people have your personality, including 9% of all women and 6% of all men

You are Extroverted, Intuitive, Feeling, and Perceiving.

visited 47 states (20.8%)
Create your own visited map of The World
or
Like this? try: Google Chat Bot
GUYS I'M LOOKING TO MEET
Fit, guy next door types. Would love to find a shy surfer/rugby player type. I find a lot of guys a bit full on at times, so really looking for a good ole laid back "nice" guy... who is built like a brickhouse (not really necessary) and can laugh at himself and me! And he needs to have a great smile. A good smile on a guy can make me go weak in the knees.

Not sure i am ready for a LTR, but if the right guy come along... well, he will probably have to hit me over the head, but I hope he does!

I usally am quite happy to chat with anyone, but a some basic manners goes a long way with me. I will try to offer the same. But it does help to offer up a bit of an opening conversation. just sending "hi" usually does not lead me to respond.

Also, I generally am not going to add you to my buddy list if I have not spoken with you. It seems a bit odd to me, so usually do not use the Buddy list unless I have chatted and know a person.

Take care guys!


This member currently has no videos.
HIS MUTUAL BUDDIES
View all of his mutual buddies
HOT LIST
View all guys he thinks are hot
RECENT FORUM POSTS
TESTIMONIALS
Testimonial left on 7/23/2011
You are so hot, man.
Testimonial left on 10/10/2008
Love your profile
Testimonial left on 12/22/2007
What an awesome hot guy!
Testimonial left on 8/19/2007
Hottest guy on the site.