Here are some pics of Jimmy's Hideaway, recommended by HungGarSig in another post, so others here will recognize it at 179 Commercial St. when going to P-Town.
The modest (and crooked) sign on Commercial Street, the only indication that the Hideaway is there --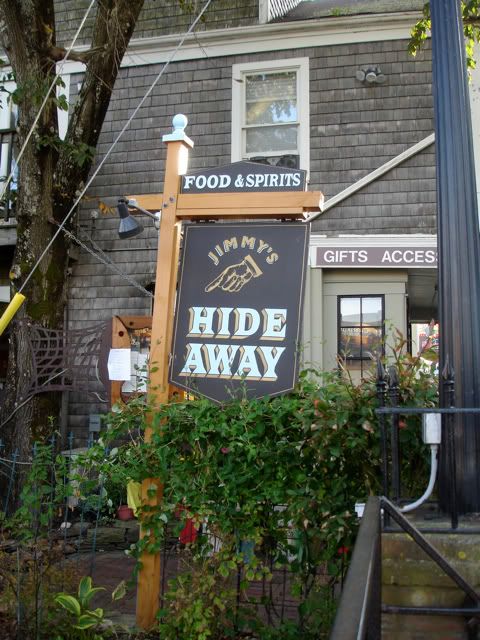 Co-owner Ray in the small alleyway approach off the street. The glimpse of elbow you see on the right is his gay partner Jimmy on his cell phone, who I wouldn't interrupt for this quick snapshot as we were strolling by, the day after we first ate there and met them.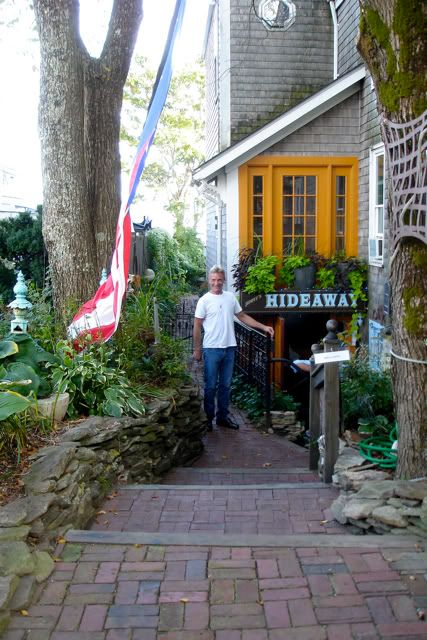 The entrance down the steps. It seats about 60, along with a bar. I would recommend reservations, which were needed even on a Thursday.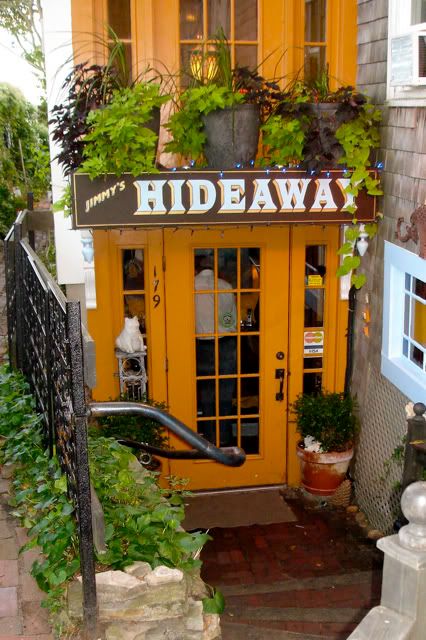 The summer vacation home in New Hampshire where we stayed the weekend with gay friends from Florida. Our room was on the second floor, far right in the first photo --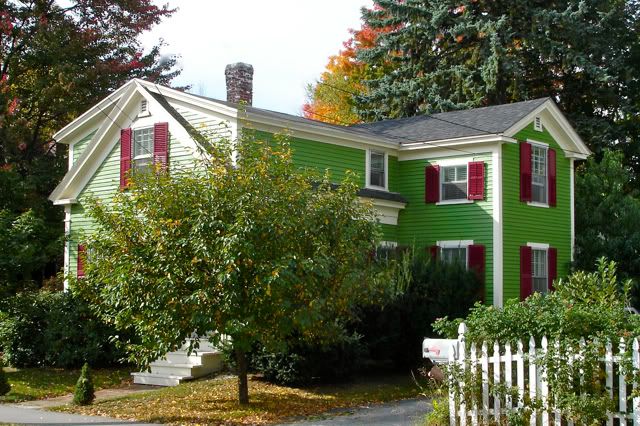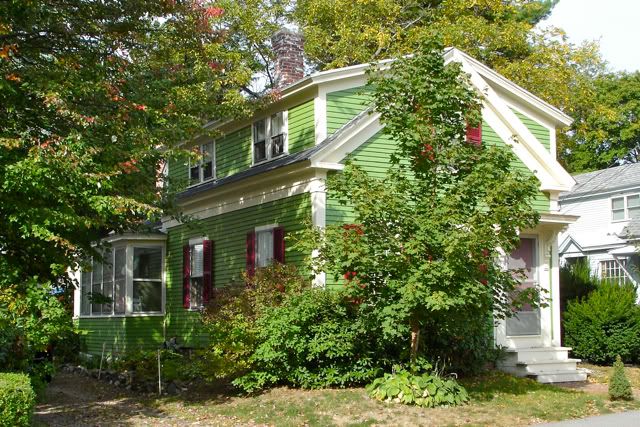 Our friends threw a cocktail reception for us at a local martini bar in New Hampshire. We already knew some of the guests (only a few pictured here, and most of them straight), and had the pleasure of meeting others --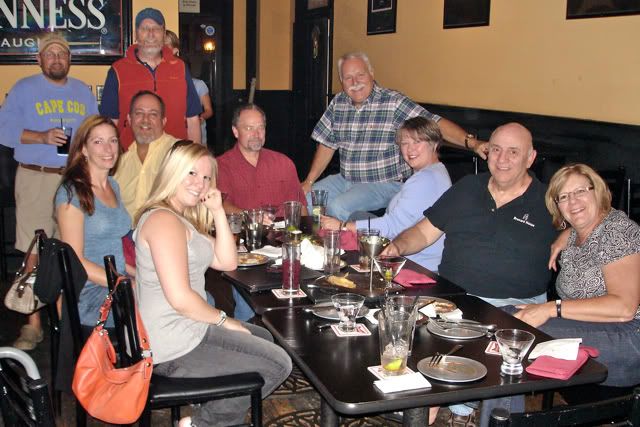 While touring around New Hampshire, we came across this outdoor wedding at the Cathedral of the Pines. It was built by the parents of a fallen WWII US Army pilot to honor his memory, and he's buried near the outdoor chapel shown here.