Oct 04, 2010 10:59 PM GMT
I came across this on a friend's Facebook page and I think it's a fascinating idea that would definitely help with transparency. In fact, I think we should receive one for state and local taxes as well. Curious what you think:
"The goal is to keep Americans informed about where their tax money really goes and to force citizens to confront the hard choices we'll have to make to do something about our staggering and endless budget deficits. It also offers an antidote to the budget blather on both the right (e.g. Republicans who claim they can balance the budget by snuffing out waste, fraud, and abuse without touching Social Security, Medicare, or defense) and on the left (e.g. Democrats who think that boosting taxes on a small slice of the population will do anything to raise the money needed to finance our spending.)
Okay, somebody give me one good reason why we're not doing this."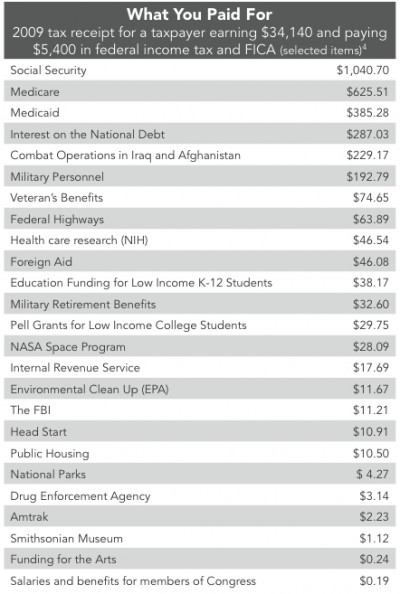 http://www.thirdway.org/publications/335