Oct 09, 2010 11:29 AM GMT
As of midnight tonight, for the first time in history in the (very christian and conservative) Caribbean,... gay marriage will be legal and possible on the islands...
The three Dutch Caribbean islands of Bonaire, Saba and St Eustatius, sister islands of St Maarten, Curacao and Aruba, will be joining the Netherlands legal system as of tonight at midnight
This means that the islands will lose all forms of autonomy and will become full communities within the Netherlands, and taking up all the laws of that country
The Netherlands are one of the only European countries with legalised gay marriage, and the first country in the world to do so,
The Dutch consituent Caribbean islands (Bonaire, Saba, St Eustatius) will now fall under Dutch gay marriage legislation.
So ...
EVERYBODY BOOK YOUR FLIGHTS!!!! GAY WEDDINGS ON THE BEACH!! LOL
http://en.wikipedia.org/wiki/Same-sex_marriage_in_the_Netherlands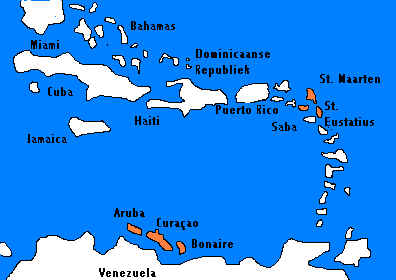 The Dutch Caribbean Islands
Bonaire:
Statia
Saba
WELCOME TO DE CARIBBEAN, MON... AND MON !!!!