Some random dude just sent me this on Grindr.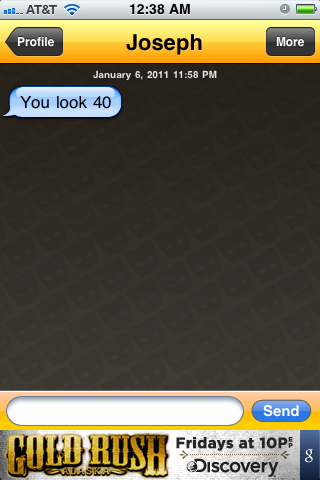 And you may remember when I posted on the forums when this happened to me a few months ago: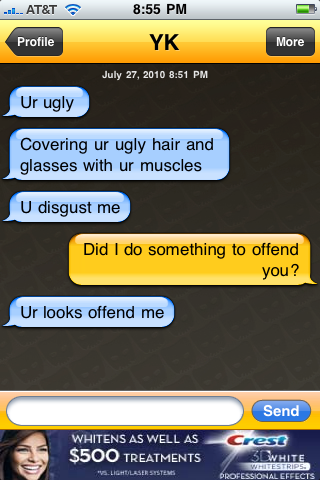 These are not profile-less people and they have pictures of themselves up and everything. Has anyone else experienced this on Grindr? Where someone just out-of-the-blue sends you some really nasty message as the opening line?