... with an Al Jazeera reporter.
Ayman Mohyeldin.
He was the former AJ correspondent in Gaza, and is currently in Egypt. On Sunday, he was arrested by the Egyptian military for being a reporter, but was subsequently released several hours later due to external pressure.
Half Egyptian and half Palestinian, and all gorgeous.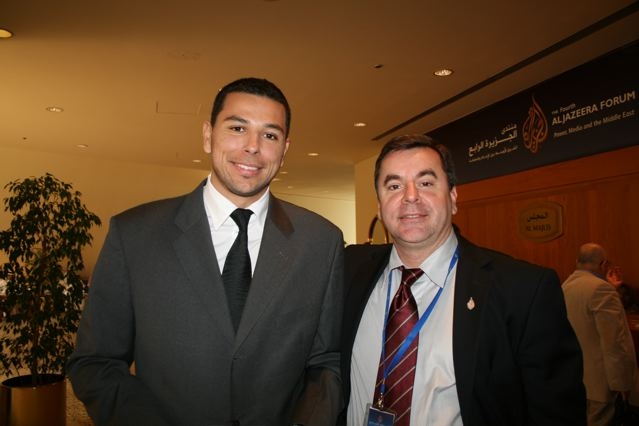 Sorry, my first real (pseudo) celebrity crush. I had to indulge.