Filed under "things to be thankful for" - cool blog for people who are interested in the intersect between economics and human behavior. Read the whole thing at the link.
http://www.freakonomics.com/2011/03/24/freakonomics-radio-death-by-fire-probably-not/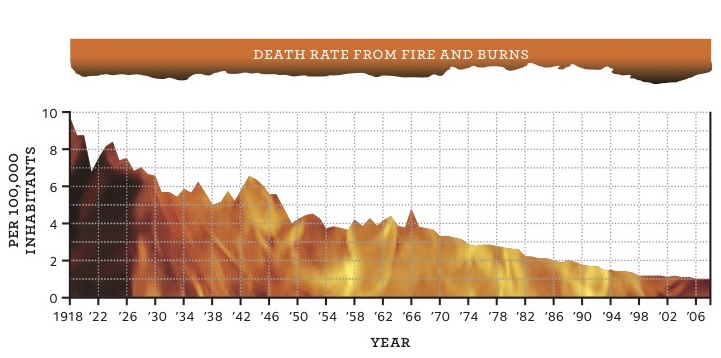 As you can see from the graphic above (which comes from the illustrated edition of SuperFreakonomics), fire deaths in the U.S. have fallen 90 percent over the past 100 years, a great and greatly underappreciated gain. How did it happen — and could we ever get to zero? Those are some of the questions we ask in the latest Freakonomics Radio podcast, "Death By Fire? Probably Not."

A pivotal moment in U.S. fire history came exactly 100 years ago, with the Triangle Shirtwaist Company factory fire in New York City. It killed 146 people, most of them young immigrant seamstresses. Until then, fire-prevention priority was given to buildings, not people (in large part because insurance companies had more at stake with buildings).