May 09, 2011 12:15 AM GMT
And some pics, as I've been asked to post:
Having lunch Friday with our party at the Islamorada Fish Company restaurant (they also sell seafood products in a store), this open-air dining pictured here located over the water on the Gulf of Mexico, on Islamorada Key about 80 miles northeast of Key West on US 1. In the background are some small undeveloped keys (or islets?) in the Gulf, only accessible by boat.
The dining pier we were on, under the main roof. A musician is at the far left, on the white sand.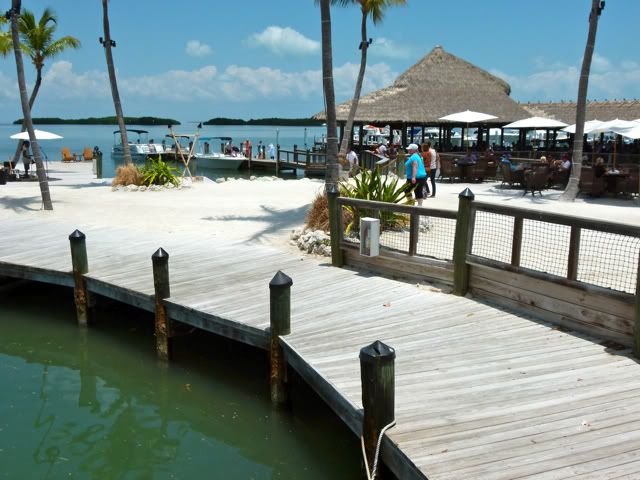 Another view of the dining pier, showing the roof with hanging fish sculptures.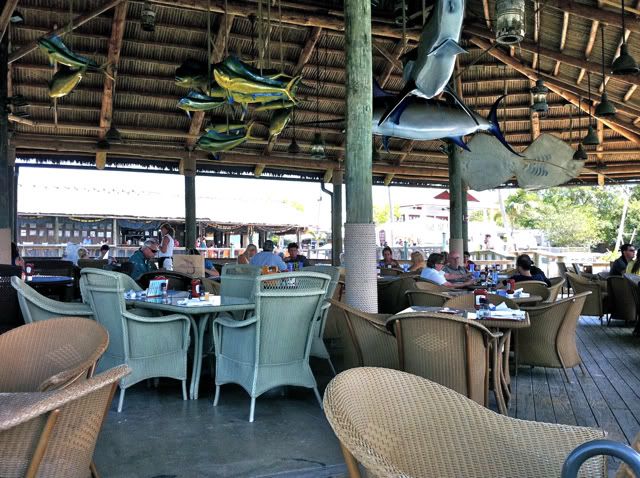 This sea bird wanted my raw oysters very badly.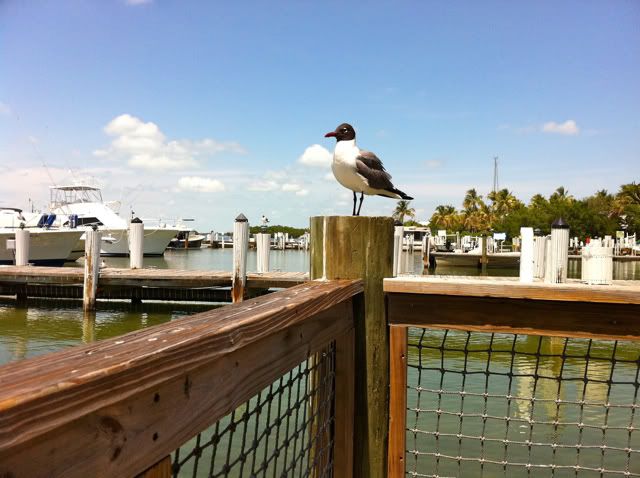 The "Grand Balcony" of the New Orleans House, overlooking Duval Street, our room # 24 at the far end in this view.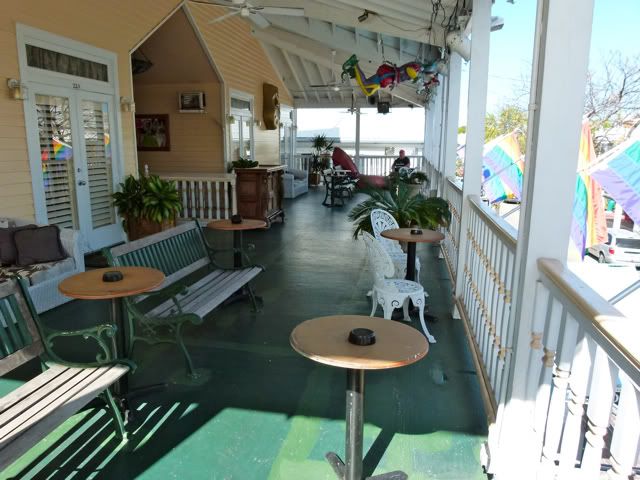 Me naked on the back sundeck of New Orleans House, which overlooks the pool and Garden Bar. Please, no nasty comments about the chubby, cut a 62-year-old some slack. And yeah, I have a farmer's tan, I avoid deliberate tanning, stay under the shade or wear sunscreen. Only my arms, face & neck get tan from daily exposure. But no swim suit tan ever.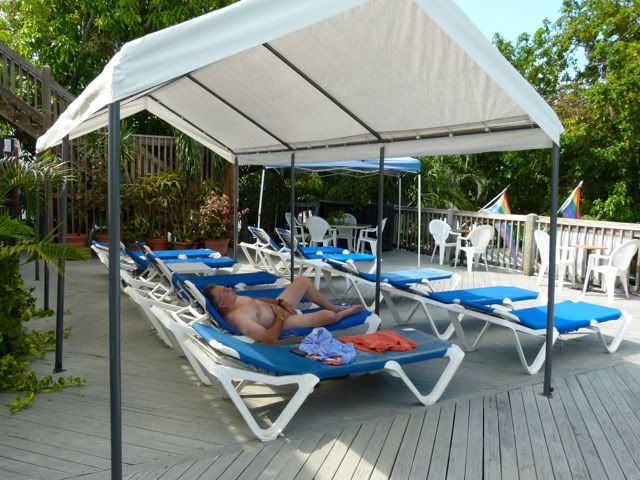 The view of the sundeck I got from the chaise.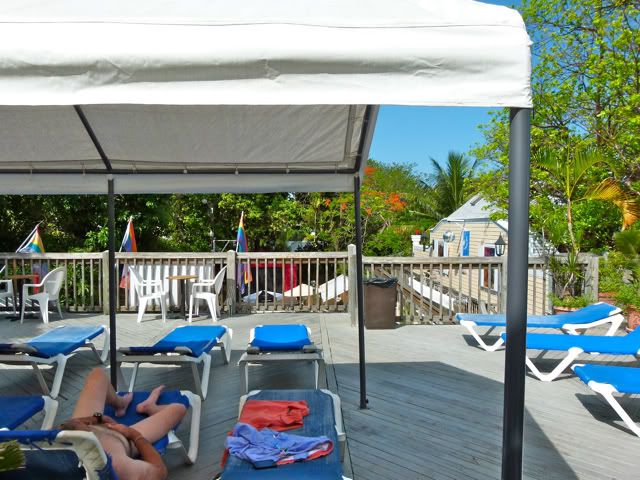 Our 2 friends at the pool, as seen from the sundeck. They didn't feel comfortable getting naked, kept their suits on, though the pool is clothing optional, too, and guys walk up to the adjacent Garden Bar totally bare. The bar under the white canopy in this shot is an auxiliary one for the busiest times at night.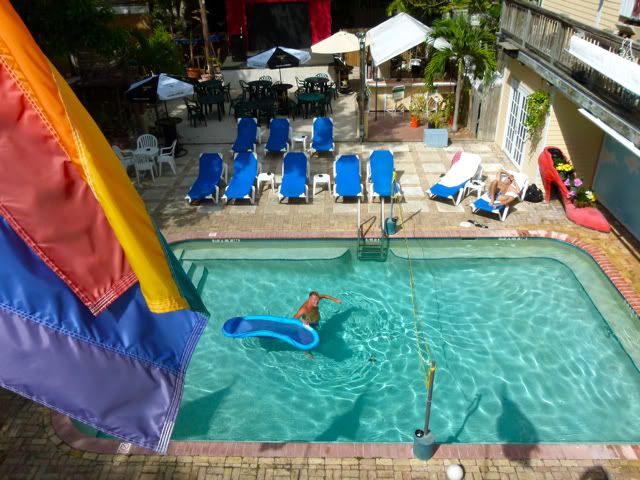 Some promotional shots of New Orleans House in a gif from their own web site. Older pics, some of the furnishings have changed.