Many guys on here have been an inspiration to me on here, so I'm hoping I can do the same. Before coming to RJ I had never picked up a weight nor had I ever seriously considered working out,but after seeing many of the guys on RJ i was inspired. I had low self esteem issues for years and decided it was time for a change.
I started here: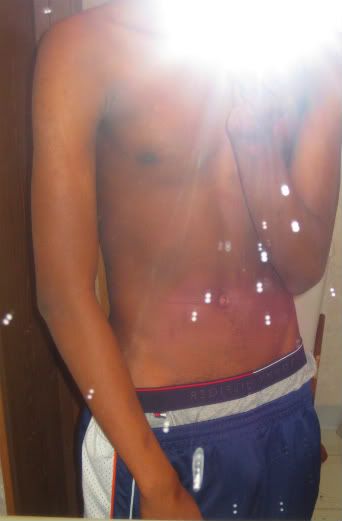 After 2 months of hard work I now look like:
I'm no bodybuilder but I love my results so far and have no plans on ever stopping. Just remember the only thing standing in your way is you! Thanks to all of RJ, keep up the good work.