As a delayed birthday gift for me, because of scheduling issues, I & my partner were taken on a dinner cruise last night, on the Intracoastal Waterway here in south Florida. The Intracoastal runs parallel to the Atlantic Ocean, and technically runs up much of the US East Coast, though in many places it's not protected by barrier islands as we have here.
These dinner cruises are quite common & popular, and I'd suggest looking into one during any visit down here, a nice way to get a water view of the many lovely homes, and to realize how very much like Venice it is in south Florida. If you just drove a car on the roads you'd never guess how many rivers & canals are really everywhere.
In fact, there's also a monthly gay cruise from Fort Lauderdale, that Mark of
http://jumponmarkslist.com/
and
Mark's List
magazine runs. He often attends them himself, with our good friend "Pompano Bill" taking your photo for the social section of the weekly magazine if you wish, and other friends of ours MC'ing and entertaining.
Here are just a few pics. Most of the others I took included recognizable people, and I couldn't violate their privacy with an online posting.
The main dining salon, before dinner. There was another deck above this one. This boat was the "Lady DelRay."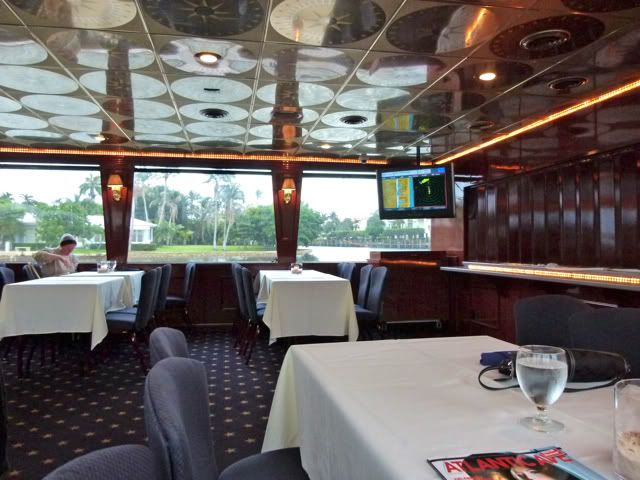 The stern on the main deck, where I sat for cocktails. The Intracoastal is quite broad at this point.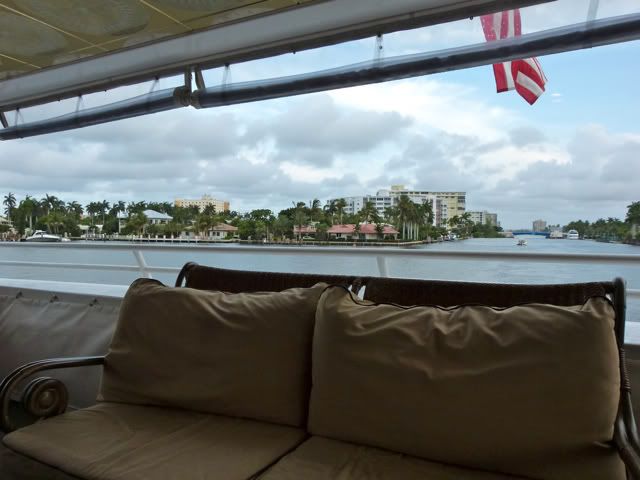 Drawbridges are common on the Intracoastal, as seen from the dining salon.