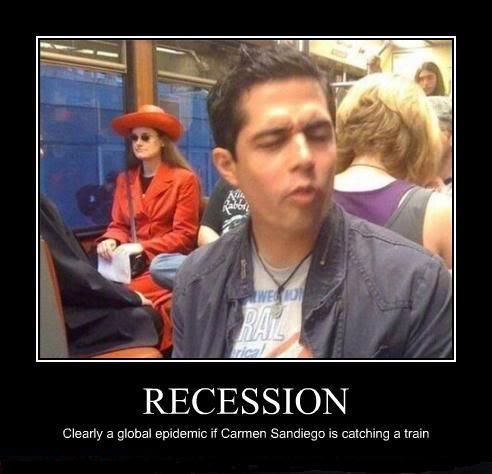 I think that Vegas has the highest current unemployment rate ( 12.4%) in the country. which is understandable since it is mostly a "tourist-based" city.
I see many homes that have been foreclosed on and several businesses that have also closed.
I've been fortunate that I still have a job and that the company is still doing great. However, I did lose about $3,700 in monthly income. Other than this, I really haven't been affected as badly as many others.
Has the recession affected you or someone close to you personally