Okay, I am just about fed up with Photobucket. I don't mind so much that they delete any nude images that I upload, but lately they have been deleting just about anything they feel like.
Example: They deleted an image I uploaded of a hot guy who was tied up with a gag in his mouth. It was actually kinda artsy, and although he was shirtless, it only showed him from mid-chest up. Now here's the funny part. If that image was so offensive, then why was the GIF of a chimp holding its weiner and drinking its own pee that was right next to it not deemed offensive and removed?
Here are the pics in question in the above example. I changed the name on the image of the guy and reloaded it to a different album in my account pending them finding and deleting it again.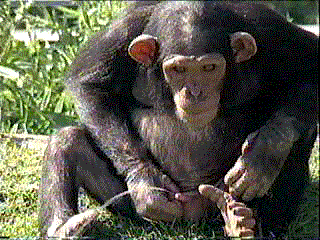 So here's the question. Are there any free to moderately priced image hosting sites out there that have less arbitrary guidelines of what they consider offensive? I'm not looking to upload anything XXX, but I would like to know that I can upload the occasional twistedly funny or semi naughty pic without it getting pulled the moment I post it.