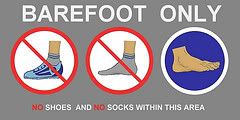 There is a rumor that I like bare feet. I can not confirm or deny this at the current time. However, I have noticed more than one guy post that they " Hate feet, including their own".
Feet are a very necessary part of our bodies and just like the rest of our body, a certain amount of pleasure can be found with the little piggies also. ( Or, so I've heard).
What do you think about your own feet and why?