I'm on the lookout for a decent water bottle. Things I'm looking for are:
1) leak proof for shaking & throwing in bag,
2) single handed operation for the car,
3) narrow enough to fit in a cupholder,
3) no straw or bite valve that can be hard to clean,
4) wide (secondary) opening for ice cubes,
5) and a bottle that doesn't just come in pink.
So far the only one that I have found is the Under Armour Draft 24oz.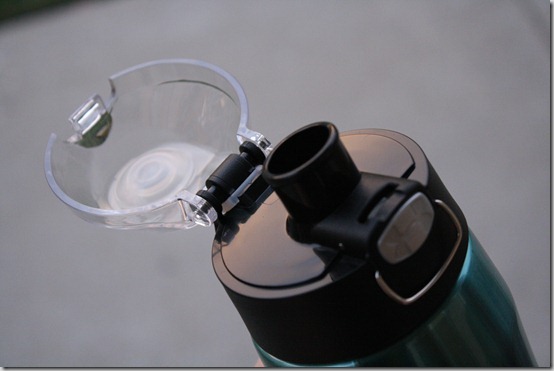 I like it because it's got a one fingered trigger to pop the hatch and a safety latch on it when it's shut so it's protected two ways from prematurely opening. I drop things and my last experience left sports drink all over the upstairs hallway carpet which I don't want to repeat. I'm rough with my stuff! Instructions say not to use with hot liquids but I'd like to use at least warm/hot in it too.
Anyone else here have any water bottles that you can recommend? I'm tired of crappy water bottles!