Dec 08, 2011 12:18 AM GMT
http://reason.com/blog/2011/12/07/john-waters-capitalist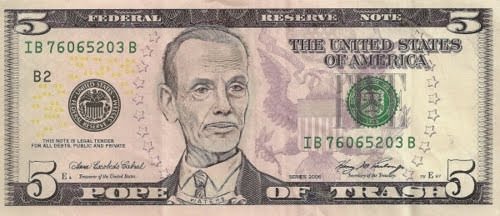 Filmmaker John Waters, director of
Pink Flamingos
and other Baltimore-based masterpieces, grants an interview to the
Financial Times
in which he comes out...as a capitalist:
Long before Occupy Wall Street, Waters was fond of protesting. "Riots are fun. I hate to say that, but in the Sixties I went to all of them. I was a Yippie. I was a Weathermen hag." One of his youthful protests was a "Burn the Bank of America" rally, but now he banks with his former target. "I recognize the irony of it," he admits.
He now believes in capitalism, he says, "because the more success I have, the more people I have to hire," and he is embarrassed to think that he marched against the construction of the Transamerica Pyramid in San Francisco ("Now when I look at it, it's the most gorgeous architecture").