Mar 28, 2013 10:22 PM GMT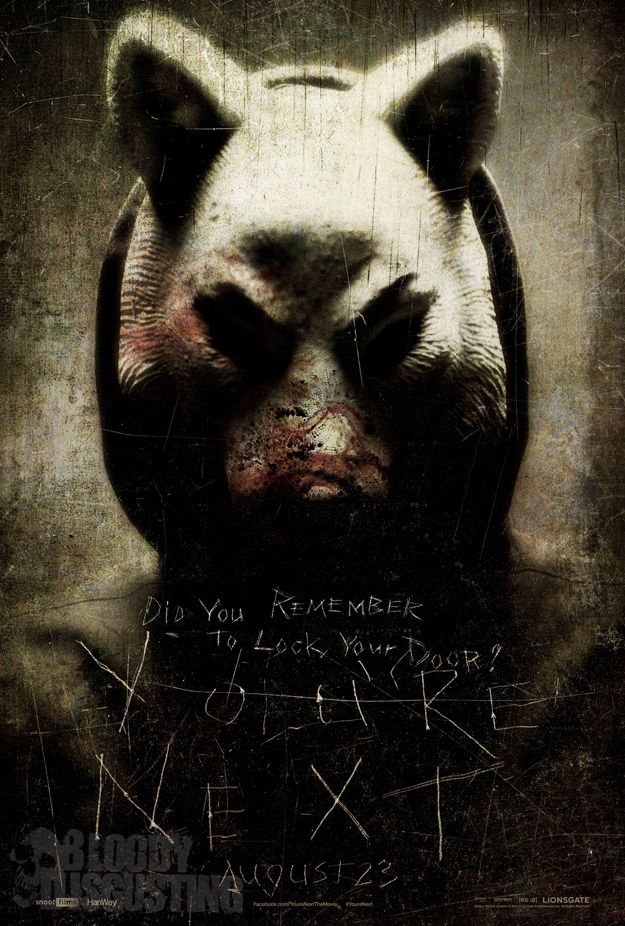 Filmed LONG BEFORE The Purge was a mere idea & more twisted than The Strangers, LIONSGATE has debuted the trailer for You're Next, the savage home invasion film. The TWIST ( what sets it apart) is that "the hunters become THE HUNTED" thanks to one o' the female victims having survival skills.
Who's seeing this one this weekend? Sure as hell will be MORE fullfilling than The Purge!
Plot:
A gang of masked, ax-wielding murderers descend upon the Davison family reunion, the hapless victims seem trapped... until an unlikely guest of the family proves to be even more violent than the killers themselves! The killers realized they FUCKED with the wrong girl & she dispenses even worse punishment upon them!!
Trailer is below, w/ a theatrical date set this August!