May 31, 2013 11:26 PM GMT
Large violent tornado on the ground just 20 miles to the west of Oklahoma city.
Watch live coverage of the storm here:
http://www.news9.com/category/207228/po
(6:12 pm CDT) large violent tornado on the ground.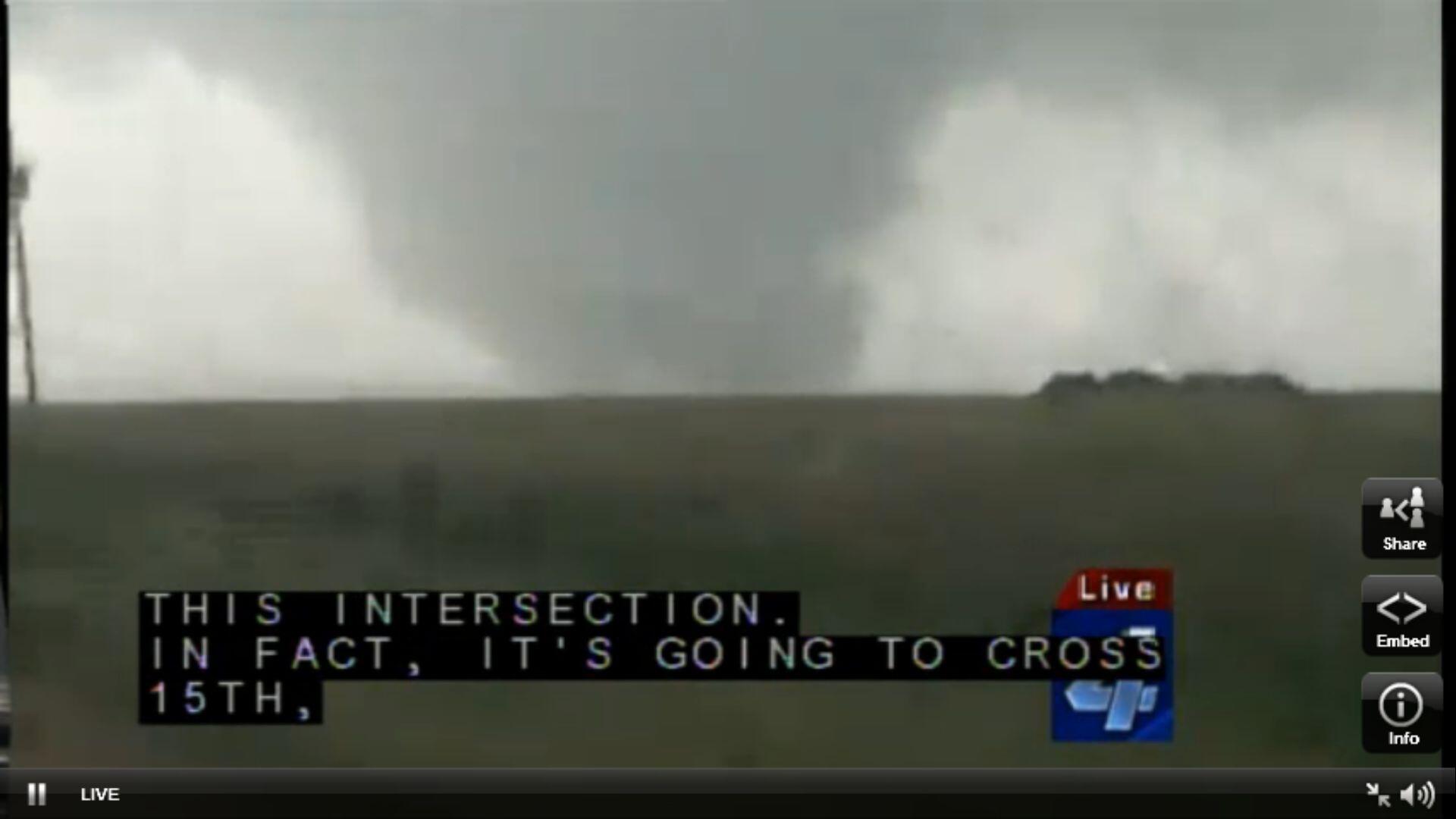 (6:15 pm CDT) Confirmed large violent tornado on the ground.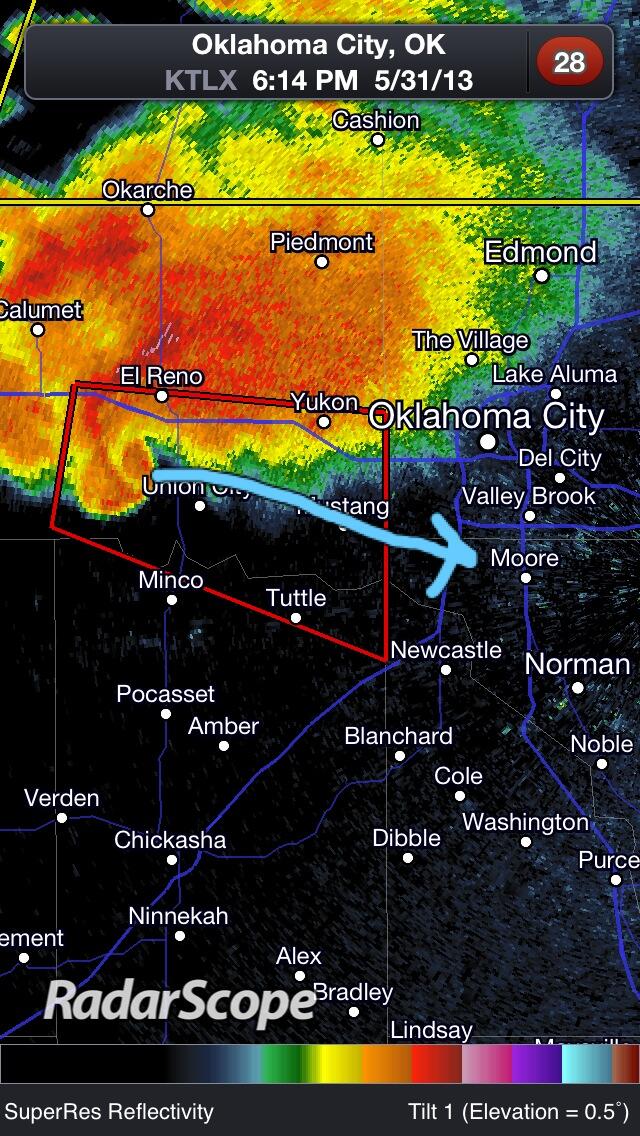 (6:33 pm CDT) Tornado Emergency: Extremely violent tornado heading towards the city of Yukon (Just to the west of Oklahoma City)
(6:53 pm CDT) Tornado redeveloping near Mustang Oklahoma heading towards south oklahoma city. New tornado developing near El Reno.
(7:01 pm CDT) Oklahoma News9 reporting tonado on the ground near mustang heading towards oklahoma city. Tornado emergency issued for Oklahoma City Metro. Take shelter now
(7:45 pm CDT) Possible tornado near tinker air force base just north of Moore. (News 9)
(7:56 pm CDT)KOCO: Union City Police Confirming one fatality; person killed in car.
(8:00 pm CDT) Weather Channel storm chasing crew tossed over 100 yards by tornado earlier.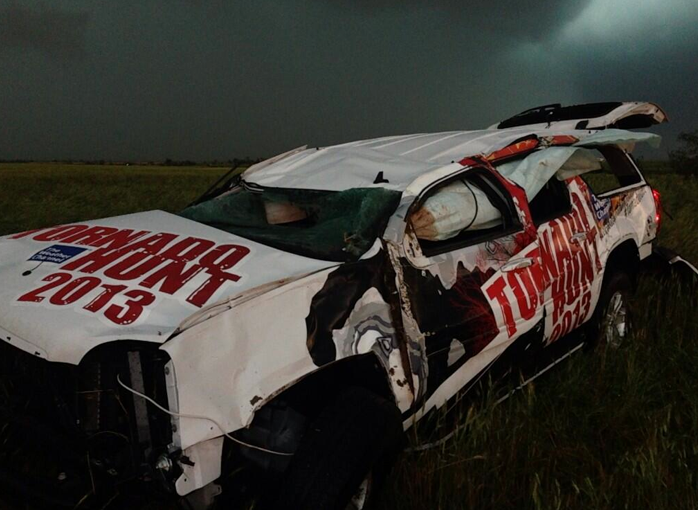 (8:07 pm CDT) Confirmed tornado on the ground to the west of ST. Louis, MI. Headed for St. Charles and towards north western portions of St. Louis. NWS in St. Louis has issued a tornado warning saying"a confirmed large and extremely dangerous tornado was located near St. Charles and moving east at 50 mph. This is an extremely dangerous situation"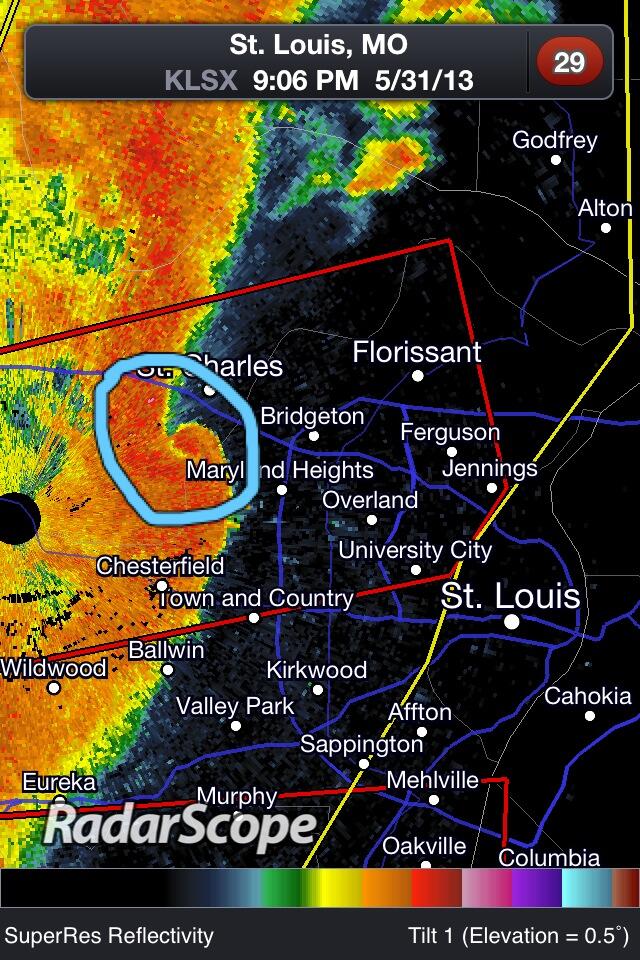 Major flooding in and around oklahoma city (PIcture near Mesta park north of downtown OKC) @NicholasOxford