Aug 29, 2013 12:55 AM GMT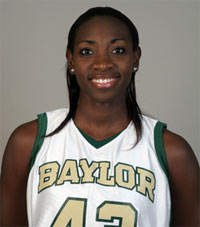 In before the "WHO?": Sophia Young is from Shreveport, Louisiana by way of the island nation of St. Vincent. A Baylor U. grad (like Brittney Griner - go Bears, I guess...), Young led the school to the their first NCAA title in 2005, and was named the Most Outstanding Player of the tournament.
She's a three-time WNBA All-Star who would has played her entire WNBA career (since 2006) for the San Antonio Silver Stars. She was a finalist for the 2012 Olympics roster.
In the offseason, while playing in China, Young tore her ACL (anterior cruciate ligament, in her knee) and was declared out for most of the 2013 WNBA season. The Silver Stars were holding out hope that Sophia would become available next month for the team's final playoff push. Maybe not so much, now.
Sophia Young (via Twitter, @sophiayoung33)Should San Antonio be a city that allows same sex marriage?? I vote NO.
Sophia Young (via Twitter, @sophiayoung33)My vote is still No... San Antonio should not allows Same sex marriages.
Twitter grammar fail aside, it's also a context fail for Ms. Young. What she and hundreds of Xtianists are protesting is an ordinance to consolidate non-discrimination ordinances in San Antonio, ensuring inclusion of provisions protecting persons on the basis of sexual orientation, gender identity, veteran status, and/or disability.
Sophia wants to pose as if this is about marriage equality, and she'd be right if she went one state to the west. But it's not, and now she's showing just how duped she can be.