169,000 for August (most of which are
part time
jobs).
Modest

hiring

has continued at a rate of

about 184,000 jobs a month for the last year

, but that's

not nearly fast enough for the 11.3 million people who remain unemployed

. The

economy needs at least 200,000 new jobs a month just to keep pace with population growth

.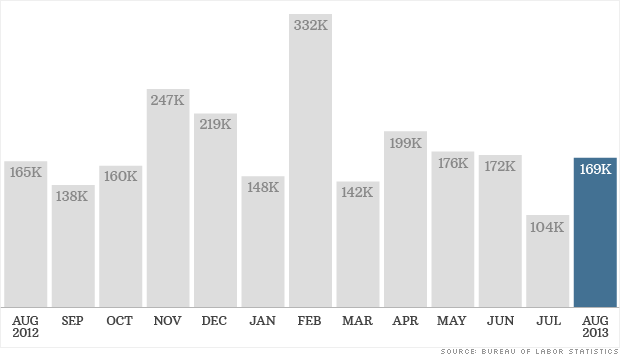 http://money.cnn.com/2013/09/06/news/economy/august-jobs-report/index.html?hpt=hp_t2