Tonight, hundreds of thousands of Catalans in Northern Spain have formed a
human chain to punctuate their call for independence from Spain.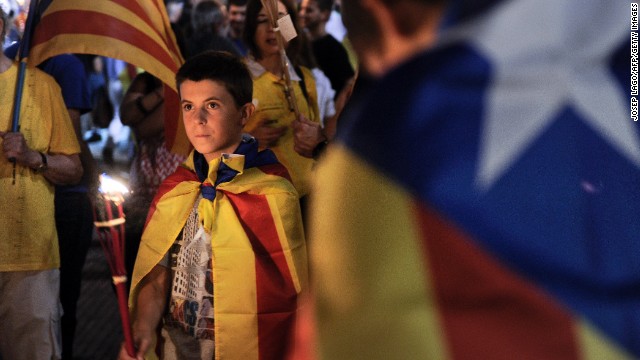 Could Catalonia stand on its' own?
Should the rest of Spain be unhitched from one of the "Four Motors of Europe"?
Could this be the start of a civil war in Spain?
What are your thoughts?