A new horrifying video has emerged out of Russia showing a gay man being forced at gun point to sodomize himself with a bottle.
In the video, the victim is asked to identify himself and is stripped of his clothes, which are later burned. He is then handcuffed, beaten, insulted, and threatened with a gun. He is then forced to sodomize himself by sitting on a bottle, which is then pushed into his rectum with a bat.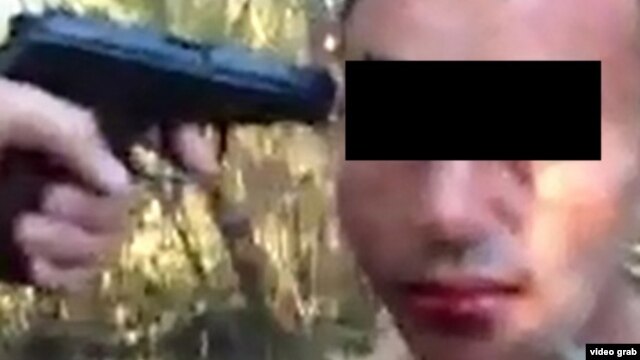 This is just the latest incident highlighting the widespread hatred and violence against Russia's LGBT community, which is only growing under Vladimir Putin's homophobic laws.
To read more about this latest incident click here:
http://www.thegailygrind.com/2013/09/14/gay-man-russia-raped-bottle-vigilantes-held-gunpoint/