Oct 07, 2013 10:36 PM GMT
I'm sure many here will be attending.
Anonymous to March on DC on Guy Fawkes Day



Demonstrators involved with Anonymous, a loose collective of online "hacktivists," will gather on the National Mall in Washington, D.C. on Nov. 5 to march for a vast, nearly innumerable number of causes and issues.

Flyers began appearing around downtown D.C. over the weekend advertising the "Million Mask March," which will take place on Guy Fawkes Day.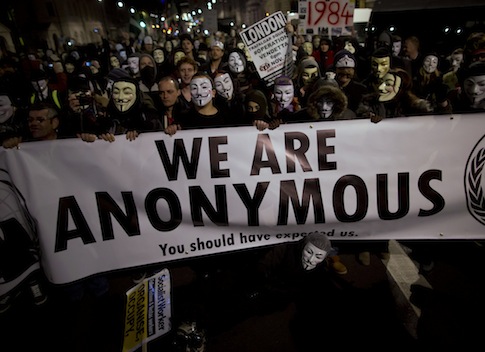 http://freebeacon.com/anonymous-to-march-on-dc-on-guy-fawkes-day/