Fed-up Canadians
BEG the U.S. to keep him!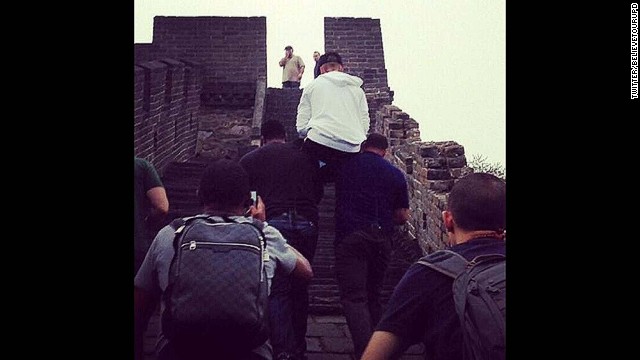 http://edition.cnn.com/2013/10/02/travel/justin-bieber-great-wall-of-china/index.html?iid=article_sidebar
From the CNN article...On Weibo, China's microblogging site, a Phoenix TV presenter posted: "The way this 'xiao pi hai' Justin Bieber hits the Great Wall is really extravagant."

"Xiao pi hai" is a word used to describe Chinese toddlers who wear toilet-training-friendly pants that expose their bare behinds.