'Not afraid of men!' - Is this your statement?
Top left: even I don't know what it is.
Top right: 'Chicken Meat' - Do you mean you are a chick?
Bottom: what? seems like some kind of food.
"This is tattoo!" - we all know it is.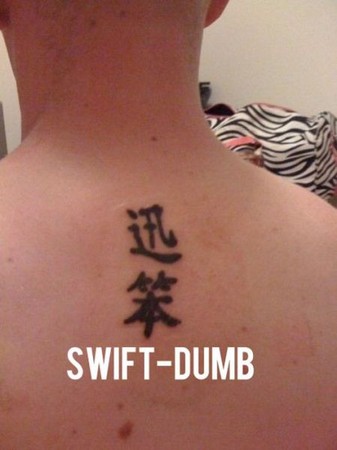 Bottom: 'BITCH~~~'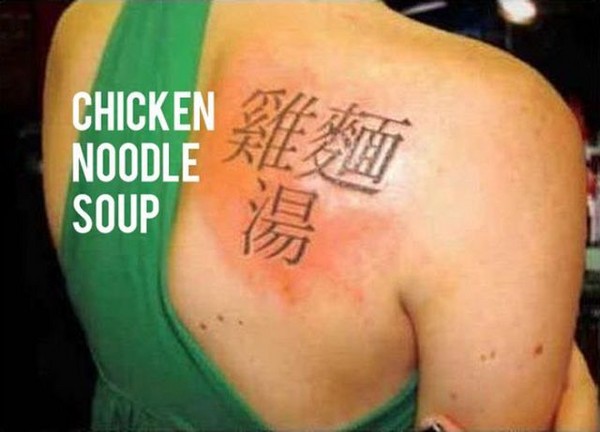 wow, free riding.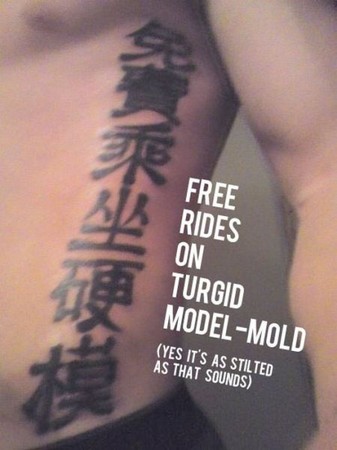 'Coffin Dude' - Do you mean Vampire?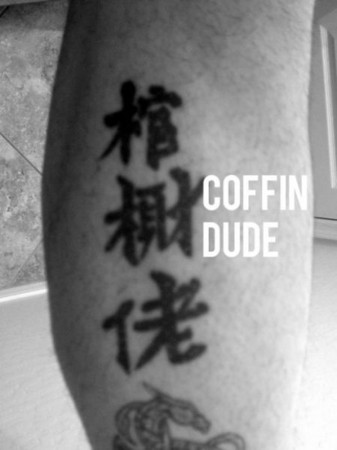 What's on your body?