Qualification: if going by land, if going by sea, I see one could stop at Crete.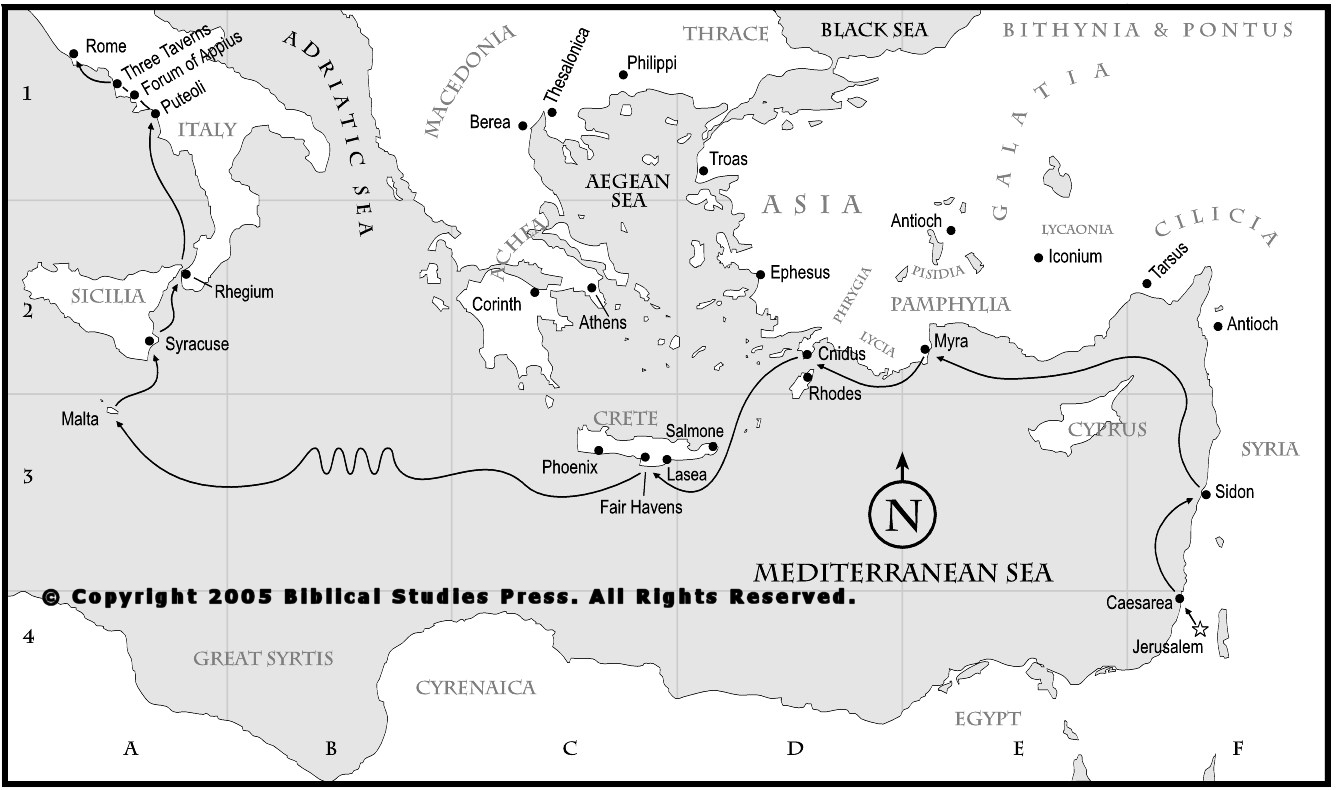 Go to the table of contents of your bible and put a plus sign in pencil for these seven letters:
1 Thessalonians, Galatians, Philemon, Philippians, 1 & 2 Corinthians, and Romans
These are the seven letters that scholars all agree were written by Paul (Philemon was written by Timothy and Paul).
Disputed letters (Ephesians, Colossians, 1 & 2 Timothy, and Titus)
= = =
Paul in
Thessalonica
Galatia
Philemon of Colosse
Philippi
Corinth
Rome
No wonder Paul is considered a Hellenist.