OK. So it is officially that season now. I have decided to share my holiday wishes and perfect gift choices for some of my RJ faves. Keep watching, I will be updating as things pop into my mind...
If you are feeling left out, let me know and I will post your gift so you can open it sooner...
1) For Shawnathan and my other Whovian RJ friends, you shall receive a Dalek Loofah so that you can properly Exfoliate!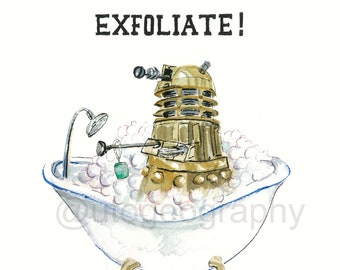 2) Since Cash has taken up smoking again, we are concerned. We do love Cash and wish him health and happiness. Obviously he needs a new oral fixation to replace this one, so I got him this...
3) For Aristoshark, good quality, gourmet chum...
4) For Lo5t5oul5...
More to follow...