Three Graces. Three Fates. Three Furies. Three Sorrows. Three Weird Sisters.
Always loved Dracula's three consorts. He never seems quite as cool without them.
Were they just local village girls that he put the bite on, or are they old like him?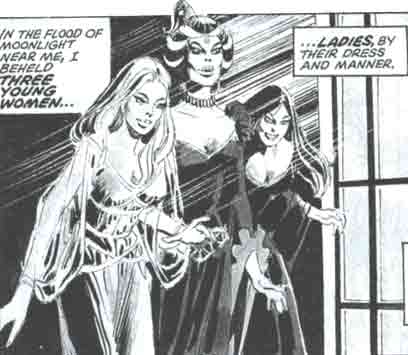 They work best when one is blonde, and the other two are brunette or even redheaded, like
Charlie's Angels
.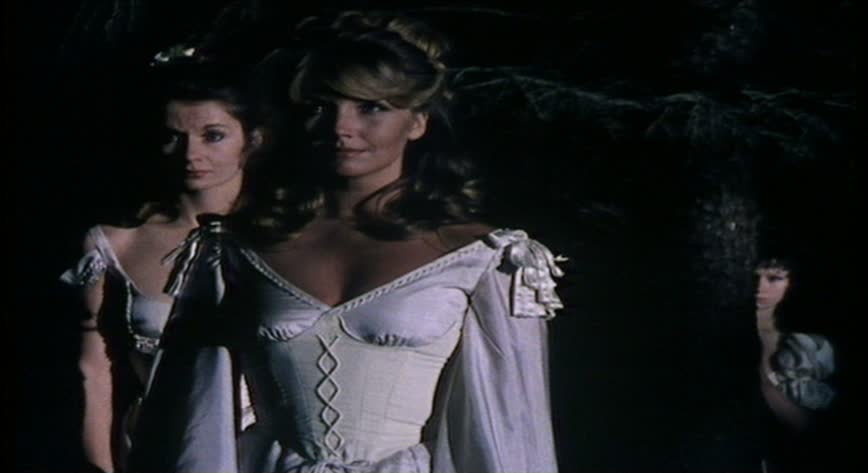 Are they really sisters?
The three from
Bram Stoker's Dracula
are my faves because they look like antique porcelain dolls, and I can't believe that I'm only just figuring out now that the darkest one in the middle is Monica Bellucci.
Lately, they've started getting a bit too Victoria's Secret-inspired for my taste.