While in Key West last week we went for an after-dinner dessert to another nearby restaurant that specializes in nothing but desserts. Reservations always required, no party larger than 4, which can be made online through an OpenTable.com site.
http://www.betterthansexkeywest.com
And instead of a traditional menu they handed us iPads. You scrolled through to see pics of the items, and tapping on them gave you a text description.
Have any of you encountered that before? No problem for us, we each have iPads ourselves, so the process was familiar.
Our orders were still placed verbally with our server, however, not with the iPads. We thought it worked well, because the images were excellent, something a traditional menu doesn't give you.
BTW, here's an iPhone pic I took of our desserts. That oil candle was the only light we had, the entire place was almost pitch black. Each table had a small LED flashlight, if you needed additional light. A very unique experience, and we'll be going there again our next KW trip in a few months.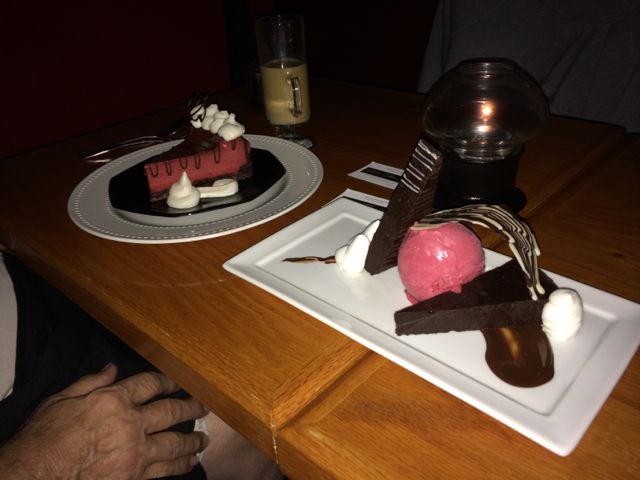 One of their web site images, showing an LED flashlight being used: