CAUTION:
Now, this is nowhere near the speculation that came about regarding one Mr. Aaron Rodgers. If you feel like weak tea spilled about celebrities, absent any concrete substantiation, is a thorough waste of your time, do NOT read any further.
Gone? Okay, fine.
http://www.queerty.com/is-49ers-quarterback-colin-kaepernick-dating-gay-circuit-dj-luis-perez-20140204/
Queerty.com presents us with links to two DEAD Facebook photo pages, from the Facebook page of openly gay San Diego circuit disc jockey Luis Perez, of he and 49ers QB Colin Kaepernick together at a Super Bowl party hosted by
Sports Illustrated
. (The lead picture on Queerty's page is not one of those photos, obviously).
Queerty

Word on the street

is that San Francisco 49ers quarterback Colin Kaepernick was seen getting "cozy" and "comfortable" with openly gay circuit DJ Luis Perez at the Sports Illustrated Super Bowl party last weekend. Another gay false alarm, or

secret gay power couple

to watch?
The links are dead because, for whatever reason(s), Perez snatched the photos down not long after posting them.
QueertyPictures of the handsome pair together

sparked rumors

after

Perez posted them to his Facebook page

(here and here), only to be

mysteriously taken down

and

tucked away

within a matter of hours. Maybe the photos were unflattering? Maybe their love is nothing more than a bromance? Maybe Tom Daley and Dustin Lance Black were just friends having coffee together,, right?
Where Queerty's author falls short is failing to provide any third-party references to where "rumors" were "sparked" as a result of the duo being pictured together.
Further, Queerty offers no detail as to what constitutes, at least in their minds, two gentlemen being "cozy" or "comfortable" together at a party. Were they seated together? Were they on a dance floor? Were they alone? Were they hugging? What was the nature of the physical contact, if any? Who actually observed these photos, someone at Queerty, or somebody else? And what was it that led him/her/them to conclude that this MIGHT be a "power couple" in the making? I see no evidence of "word on the street" aside from the words conjured up by Queerty itself.
Personally, I'm not wild about outing rumors when the celebrity subject is not a raving homophobic lunatic (DJ Mister Cee, I'm looking at you, sir).
From the perspective of fans of a not-out guy like Kaepernick, the phobic inference is: "Whoa, you're not supposed to be together! You're not supposed to even be friendly! You're not supposed to even be within yards of that gay guy!"
It's the externally created heebie-jeebies that makes athletes like Jonathan Vilma make "Don't Stand So Close to Me"-style statements about possibly gay teammates in the lockers and showers with him.
It makes the celeb rumor police chase down athletes with microphones to demand declarative statements about their sexuality, declarations we only use to speculate even further for our amusement. Athletes like Kaep then risk stepping on PR landmines by disparaging gays just to "prove" they are not gay themselves... and possibly will start thinking twice before getting friendly with someone whose sexual orientation they don't know for sure.
It's also this paranoia (probably not the best word) that compels a gay professional DJ, who poses for pictures with countless numbers of people, suddenly rush to scrub what may have been an otherwise non-descript photo of his encounter with an NFL star.
Queerty uses this "just putting it out there" approach to pry further into Kaepernick's dating, modeling, and fashion choices.
QueertyKaepernick famously dumped his girlfriend as soon as he landed a contract with the NFL in 2012 and has undergone a stylish makeover as of late, recently being named the "most stylish man in the NFL" by GQ. Some have credited his dapper transformation as being a tool for securing a new contract with the 49ers, while others suggest it's the touch of a more stylish influence in his life.

Is Colin Kaepernick even gay, or just another straight man with designer pocket squares and turtlenecks?
While I'm not crazy about the maturity level displayed in issuing poorly substantiated rumors like this, I also recognize that both Kaep and Perez are feasts for the eyes, especially when shirtless, and just the suggestion they might have been "cozy" together for a fleeting moment unleashes the wet dreams of many a gay/bi male, while getting many straight unmarried females to raise an eyebrow or two (in Kaep's case).
I felt it was fair to create a thread not about merely the two gentlemen together, or speculate on Kaep's possibly coming out, but on questioning the rumor itself, specifically whether it was appropriate for Queerty to put this out there in the manner they did.
For the "This Thread is Useless Without Pics" crowd, here's your rewards for making it this far:
Perez...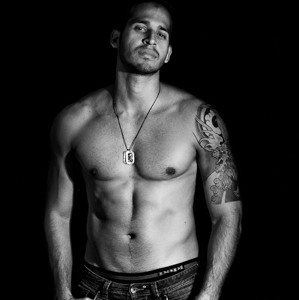 (Picture too large to post)
http://farm8.staticflickr.com/7157/6475796387_2aea176f48_o.jpg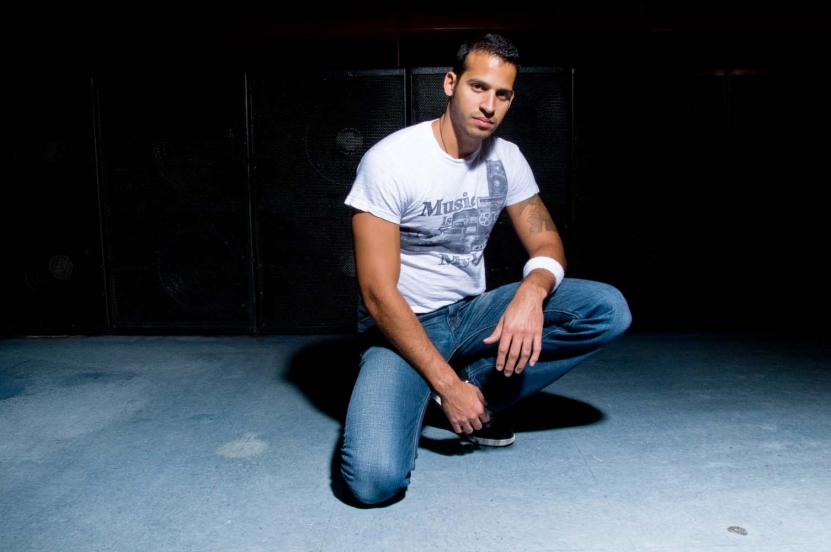 Kaepernick...