Mar 07, 2014 10:30 PM GMT
In response to his crack down on gays in Russia.
Directions: Take this sex toy and Putin your butt.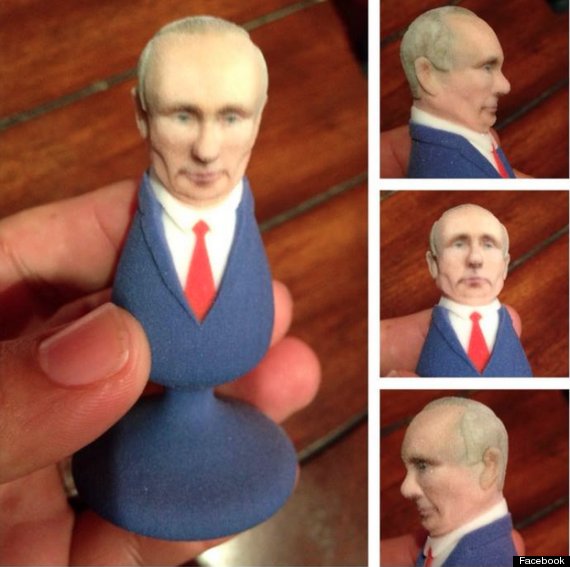 "This is the second of my political oriented figurines. As many of you guys know, Russia is bringing an all-out war against the civil rights of gay people in Russia. Leading the charge is Mr. Putin and his homophobic leadership. I wanted to ridicule Mr. Putin so I wanted to make a voodo[o]-like doll of him so people could do whatever they wanted to Mr. Putin in the privacy of their own home. However, what a better way to attack Mr. Putin's shirtless bear wrestling reputation? Make him into the shape of a butt plug."