...if you like female impersonators. And usually I don't, but last night was exceptional.
Christopher Peterson
can do over a dozen female stars, and he changes right on stage. Same basic makeup, different wigs & costumes - he does it all with facial expression, posture & gestures. And then speaks and sings in those voices himself, no lip syncing. So a voice impersonator, too, and absolutely amazing.
He's based in Key West, but we saw him last night in Wilton Manors, and I believe he travels to other parts of the US. His show is called EYECONS and I do recommend it if you have the chance.
(And I'm still cleaning her lipstick from my eyeglasses she kissed as "Lucy")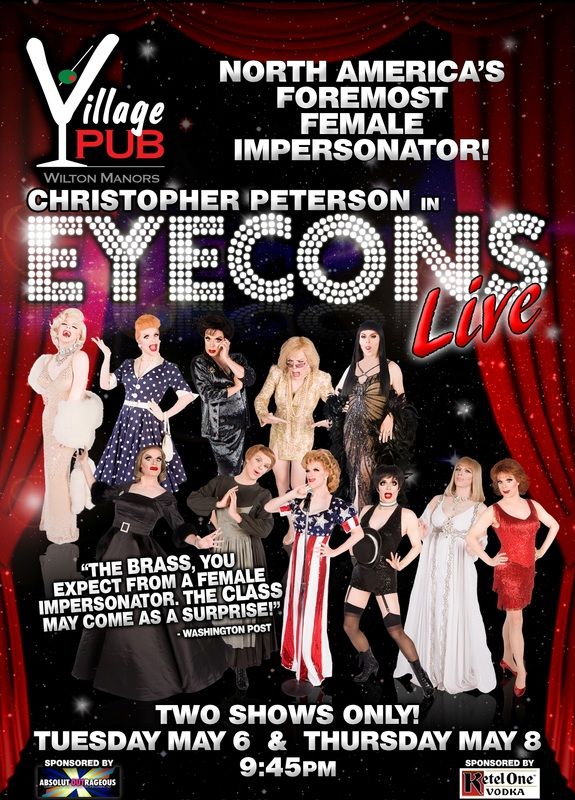 (I receive no compensation for this post, just my personal opinion)