(all links via the excellent Joe.My.God.)
http://www.dallasvoice.com/texas-republican-platform-committee-removed-worst-anti-gay-language-10173989.html
Dallas VoiceMetroplex Republicans President Rob Schlein reported from the Republican state convention in Fort Worth that

wording his organization wanted removed from the platform is gone.





"Good news!"

Schlein wrote.

"Platform subcommittee votes unanimously to remove the hateful antigay language

in the platform."

The

removed

language read: "Homosexuality ― We affirm that

the practice of homosexuality tears at the fabric of society

and

contributes to the breakdown of the family unit.

Homosexual

behavior

is

contrary

to the

fundamental, unchanging truths that have been ordained by God,

recognized by our country's founders, and shared by the majority of Texans."
Well... that sounds mighty encouraging! The full convention gets a chance to vote on the full platform with the ixne'd language TONIGHT! What a positive devel... wait, what's that you say, Right Wing Watch?
http://www.rightwingwatch.org/content/texas-gop-debates-whether-remove-anti-gay-language-platform-risk-demise-society
Right Wing WatchAnd in any case,

the subcommittee appears to have kept the rest of the party's anti-gay plank

, which contains

the actual policy prohibitions against equality

, along with plenty of

pointed scare quotes

:
Texas GOPhers

Homosexuality must not be presented

as an acceptable "alternative" lifestyle, in public policy, nor should

"family"

be

redefined to include homosexual "couples."

We believe there should be no granting of

special

legal entitlements or creation of

special

status for homosexual

behavior

, regardless of state of origin. Additionally,

we oppose any criminal or civil penalties

against those who

oppose homosexuality out of faith, conviction or belief in traditional values.
Well, I mean, c'mon, baby steps here. Rome wasn't built in a day, amirite? I mean, one minute you allow men to have sex with men, the next minute those men are riding elephants, or something ridiculous like that...
I mean, give these guys a break! It's not like they're ADDING anythi... wait, what's that you say, Houston Chronicle?
Houston ChronicleHowever,

delegates have inserted language

that supports therapy or treatment to "

escape

from the homosexual lifestyle."
Run, Big Earl!!! RUN!!!
Texas GOPhers

"We recognize the legitimacy and value

of counseling which offers

reparative therapy and treatment

to patients who are

seeking escape from the homosexual lifestyle.





No laws or executive orders shall be imposed to limit or restrict access to this type of therapy."
Well! Surely somebody's not gonna just let THAT fly.
Houston Chronicle

Note: This change drew some ire

during testimony Thursday morning...
Sounds promising! Go on...
Houston Chronicle...with

at least one delegate imploring the committee to return

to the platform language about

homosexuality tearing at the fabric of society.
Yeeeeee-ha!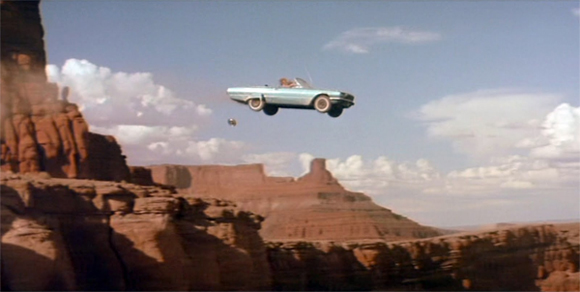 Poor Rob Schlein. Can somebody take him out tonight for some Chicken Fried Steak or somethin'?