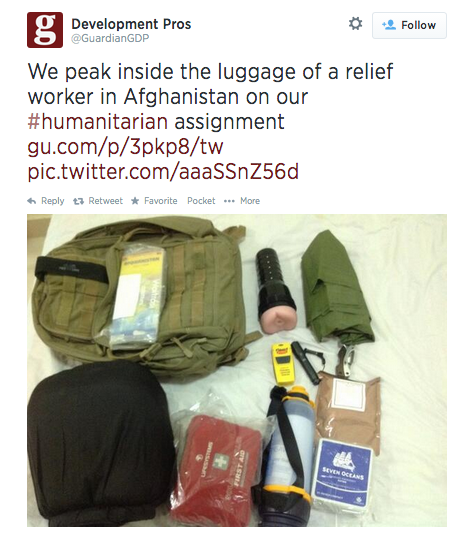 A little TMI, perhaps, Guardian? They tweeted the above, in promoting this article:
http://www.theguardian.com/global-development-professionals-network/2014/may/30/humanitarian-workers-show-us-what-youre-packing?CMP=twt_gu
The Guardian (UK)

Humanitarian workers: show us what you're packing



As part of the Guardian's humanitarian contacts project, we're asking individuals engaged in humanitarian work or emergency response to tell us - or show us - what they pack when they go into the field.

To take part, simply take a picture of what is in your luggage. Make sure you describe the objects you are packing, where you are going and why they are important to your work. If you are not able to get access to a camera, please share your thoughts in a comment.