This evening I burst into our bedroom, teacup in hand, singing:
Tea, glorious tea!
Cucumbers and crumpets!
While I'm in the mood,
Gay porno and strumpets!
(After the actual song "Food, glorious food!" from the British musical "Oliver!")
My poor husband almost had another stroke. But he should know how nutty I can get when I'm happy. And he was with me today, when I replenished my favorite English tea, Yorkshire Gold, from a local Brit speciality shop run by a gay friend from Manchester, GB (or Mawhn-chestah, in his own inimitable accent).
I'd been out of it for over a week, until a new shipment arrived. So I had just finished brewing a pot, and this was my first cup. Tea is all I drink now, haven't had coffee since the first of this year. Amazing how civilized old age is making me. Or unhinged.
Plus wonderful timing. Because this Sunday we were already scheduled for tea with 8 other family & friends at a British tearoom right here in Wilton Manors, called Oscars. If ever in this area we do recommend it, very nice and trés gay.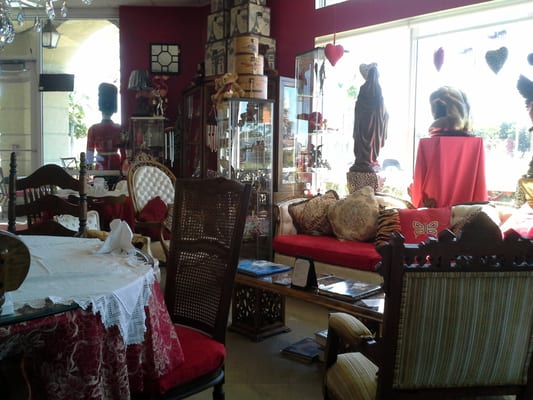 http://www.yelp.com/biz/oscars-tearoom-and-gift-shop-wilton-manors-2
http://pondhoppers.net
[You can hear the owner's accent in the video]