SCOTUS Justice Clarence Thomas Embraces Two Of America's Most Active Anti-Gay Activists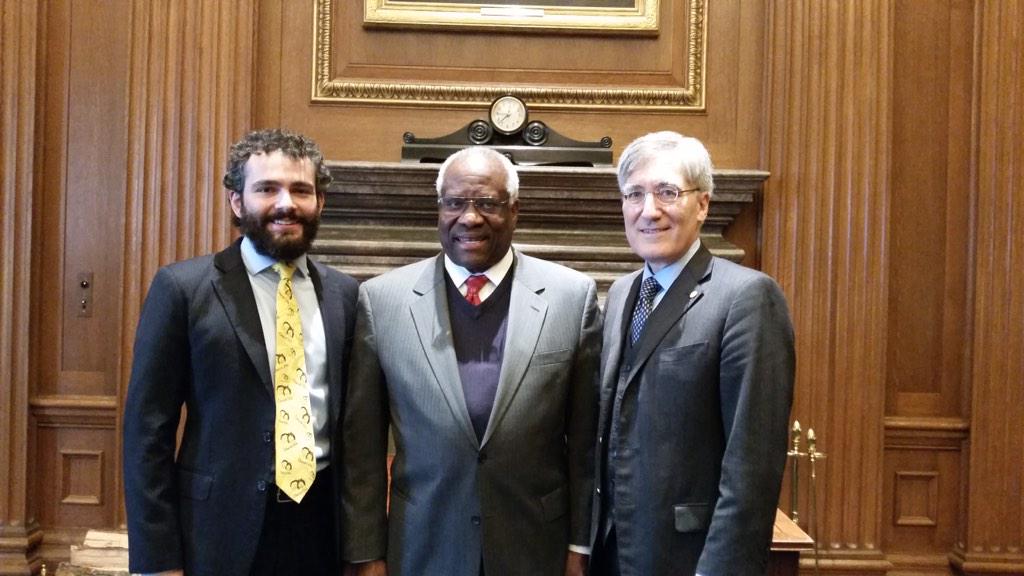 On the left is Ryan T. Anderson of the very anti-gay Heritage Foundation. On the right is none other than Robert P. George.
By comparison, Anderson hasn't had that great an impact on the LGBT community. He's been the anti-equality voice on CNN, and he's the
co-author of the book What Is Marriage?: Man and Woman: A Defense, along with Robert George
. Anderson believes gay people should forgo sex, does not believe in same-sex marriage – calling it a "lie" – supports harmful ex-gay therapy, and says rights for gay people are "makebelieve."
But it's Robert P. George that the LGBT community and all on the left really should know better.
Prof. George is a professor of jurisprudence at Princeton, and a visiting professor at Harvard Law School. He's also the co-founder of NOM, the National Organization For Marriage
. George has other notches on his anti-gay belt.
http://www.thenewcivilrightsmovement.com/davidbadash/look_scotus_justice_clarence_thomas_embraces_two_of_america_s_most_active_anti_gay_activists