Apr 19, 2015 12:19 PM GMT

With PBS Supporters like "The National Endowment for Humanities" and "Viewers Like You" they offer great documentaries for FREE.

To watch a fair view about President Obama (the pros and cons) please click on the link below.

http://www.pbs.org/wgbh/pages/frontline/inside-obamas-presidency/

Let's note The Clinton Administration most likely laid the groundwork for The Affordable Health Act. VOTE HILLARY!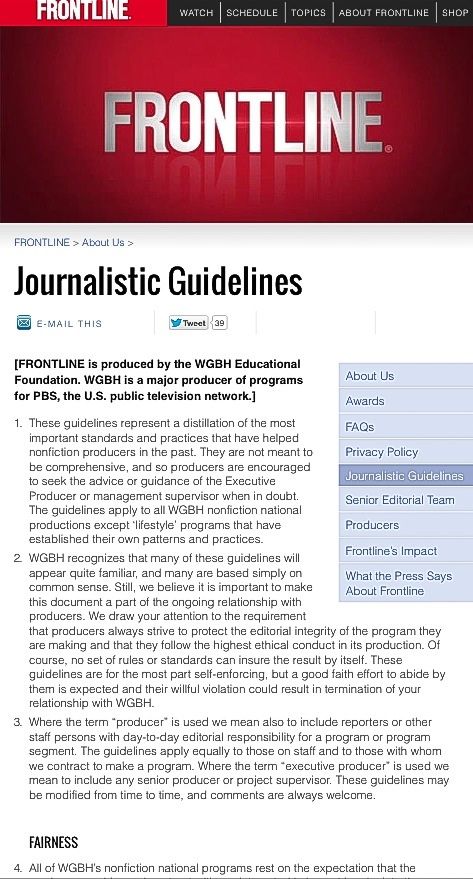 PBS Frontline's upholds strict journalistic integrity as does their American Experience Presidents Series.

#TrueBlue



Source: http://www.pbs.org/wgbh/pages/frontline/about-us/journalistic-guidelines/