With PBS Supporters like "The National Endowment for Humanities" and "Viewers Like You" they offer great documentaries for FREE.

To watch a balanced view about President Obama (the pros and cons), and to see what US political challenges lie ahead (especially in Congress) -- please click on the link below:

http://www.pbs.org/wgbh/pages/frontline/inside-obamas-presidency/

This is better than Jersey Shore (Click Above). Let's note The Clinton Administration most likely laid the groundwork for The Affordable Health Act. VOTE HILLARY!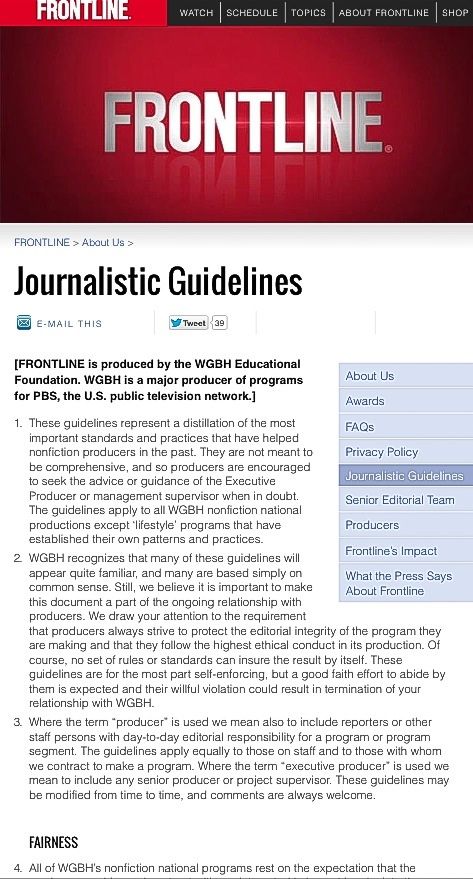 PBS Frontline's upholds strict journalistic integrity as does their American Experience Presidents Series.

#TrueBlue



Source: http://www.pbs.org/wgbh/pages/frontline/about-us/journalistic-guidelines/