Apr 29, 2015 12:21 PM GMT
I have just returned from a week in Paris. I visited Les Invalides, which, among other things, is the place where the greats of the French military are buried. One of the most prominent tombs, near to that of Napoleon, is that of Marshal Hubert Lyautey, who I had never heard of before. I later did some research on him and it turns out he was gay.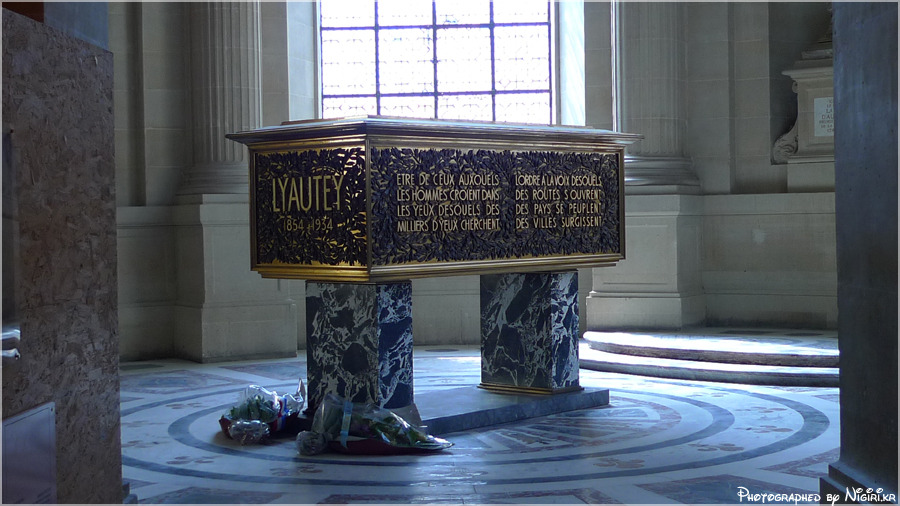 Interesting story.
In Keith Stern's "Queers in History," he writes, "The flamboyant Lyautey made no secret of his admiration for young men. In fact, he went so far as to claim that he could not work with men unless he had sex with them first." French Prime Minister Georges Clemenceau noted that Lyautey was "an admirable, courageous man, who has always had balls between his legs – even when they weren't his own."
Though Lyautey preferred handsome young officers as companions, he never promoted their careers unfairly and was thus able to maintain the loyalty of the soldiers under his command. They suppressed any criticisms about his sexual orientation in appreciation of his abilities as a soldier, administrator, and leader. In 1921 General Lyautey was made Marshal of France, the highest rank in the French army, and in May 1931, his image graced the cover of Time magazine, which honored him as an "empire builder" for his work in northern Africa. At the time Lyautey was considered France's greatest colonial soldier.
http://gayinfluence.blogspot.co.uk/2013/09/hubert-lyautey.html
Incidentally, France de-criminalized homosexuality in 1791, when all sodomy laws were repealed during the French Revolution. Vive la Revolution!