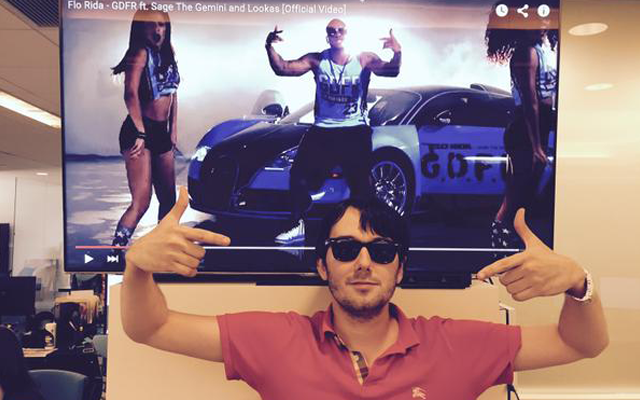 "Capitalism! Jeah!"
Death and TaxesMeet

Martin Shkreli

. He's

a hedge fund manager, the founder and CEO of Turing Pharmaceuticals

, and according to the New York Times, he

just raised the price of a generic lifesaving pill from $13.50 to $750.



The drug,

Daraprim

, is used

to treat parasitic infections in babies and AIDS patients

, and has been available

for 62 years

. In August,

Turing purchased it and immediately jacked up the price. Suck it, babies!



In his own defense, the 32-year-old claimed that

the profits from the increased price would allow his company to develop new treatments, which is utter bullshit.





"This isn't the greedy drug company trying to gouge patients, it is us trying to stay in business,"

he told the Times. But really, if the continued existence of your company hinges on gouging dying babies and AIDS patients, maybe you should just quit and then burn down your building and then jump off a fucking cliff into a river of sewage, rather than becoming a cartoonish supervillain.

After the story broke, Shkreli took to Twitter to defend himself by quoting Eminem, further demonstrating that he's every bit a monster as you'd expect him to be.
I dunno how Slim he is, but he's most definitely Shady!
https://twitter.com/MartinShkreli/status/645783632834076672
Martin "When in Doubt, Quote Eminem" Shkreligenius.com/Eminem-the-way-i-am-lyrics …

"And it seems like the media immediately points a finger at me

So I point one back at em, but not the index or pinkie"
Yeah, he'd better Lose Himself.
It's not his first time being a drug-price gouger, either.
https://en.wikipedia.org/wiki/Martin_Shkreli
WikiIn September 2014

Retrophin acquired the rights to thiola

, a drug used to treat the rare disease cystinuria. It was

with Shkreli as CEO that Retrophin introduced a 20-fold price increase for Thiola, despite no additional research and development costs

incurred by obtaining these rights.
The CREW crew has been after Shkreli for a minute, at least since 2012...
http://www.citizensforethics.org/legal-filings/entry/us-attorney-investigate-short-seller-martin-shkreli
Very likely, there's a Turing turning over in his grave as we speak...