Hello guys
Personally, me as a mature men adorer, I like so much the guys with salt and pepper hair, well the gray or white hair is so sexy, it symbol of wisdom, experience and sex-appeal and leave with a grizzled man is a big honor. As we say in my country: Las Canas Despiertan Las Ganas (The Gray Hair Awake The Gains).
In Cinema, TV, Sports, Porn, etcetera it have many Salt And Pepper Sexy Guys.
For example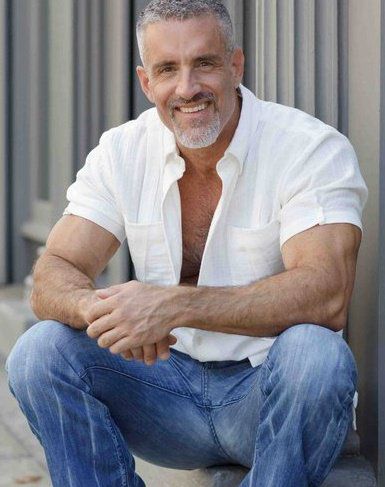 Colton Ford.
Scott Bakula.
Richard Gere.
Javier Gomez (Argentinean Actor).
Mark Harmon.
Miguel Varoni (Colombian Actor).
Brock Landon.
Gerard McCullouch.
John Ritter (My impossible love)
Among many more...
The truth is to many young men like much a man that looks well kept, mature but full of youth and vitality at time and with some or much "Salt And Pepper" hair.