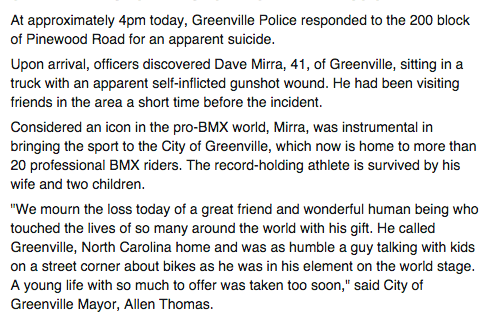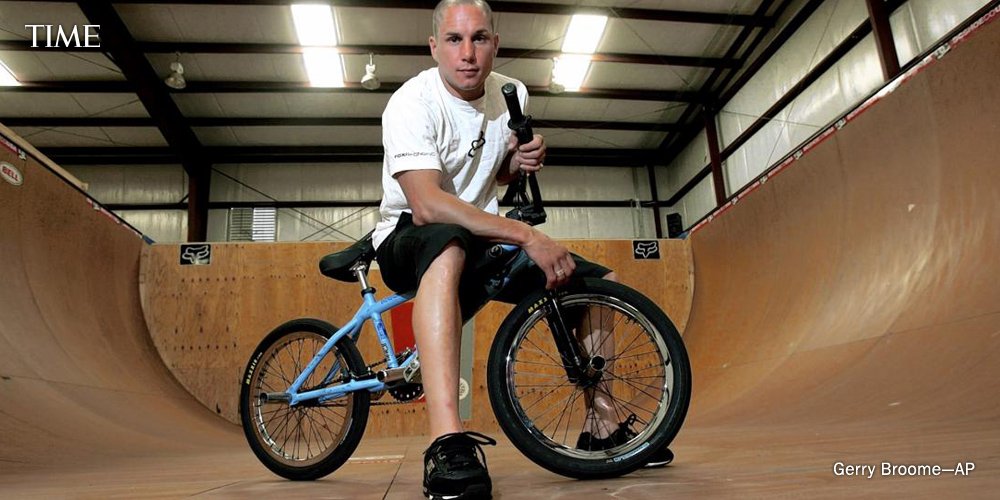 http://espn.go.com/espn/story/_/id/14717868/x-games-icon-dave-mirra-dead-41-apparent-suicide-greenville-north-carolina
ESPN

Mirra was an accomplished BMX rider and one of the most decorated athletes in ESPN's X Games history

, medaling

every year from 1995 to 2008

and winning

14 gold medals

. His onetime record of 24 career medals was broken in 2013 by Bob Burnquist.



Mirra, who hosted MTV's "Real World/Road Rules Challenge"

and

lent his name to two video games

, was

in exclusive company with Shaun White -- together they were the only athletes to win multiple gold medals over three X Games.

Mirra was

tied with Tony Hawk and Joe Parsons as the athletes who won 14 X Games medals the fastest.

It took them each of them eight appearances to reach the mark.