Mar 21, 2016 11:47 PM GMT
Yesterday Far left open border activists SHUT DOWN THE HIGHWAY leading to the Trump rally in Fountain Hills, Arizona for two hours.
The lead protester who chained her neck to a pickup truck was Jacinta Gonzalez from New Orleans.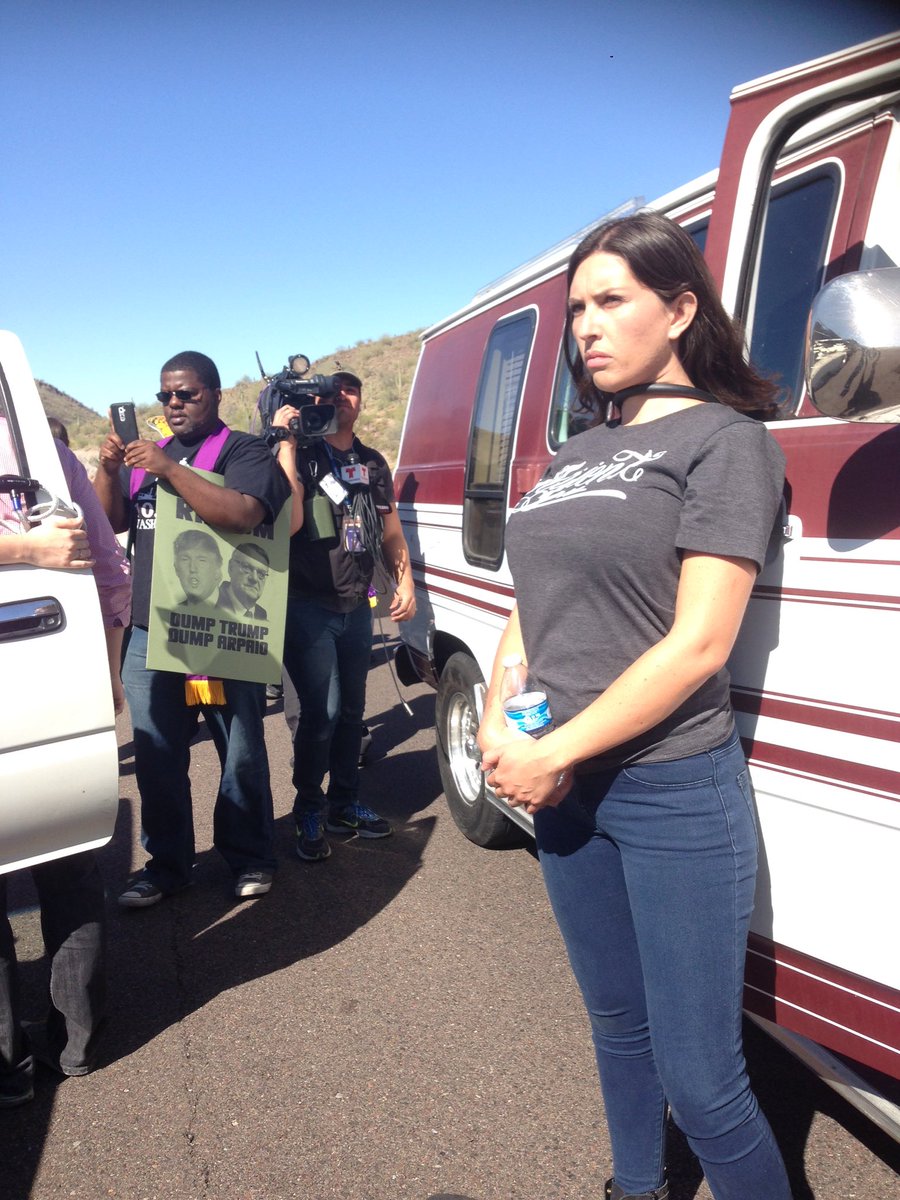 http://www.thegatewaypundit.com/2016/03/lead-activist-who-shut-down-hwy-to-trump-rally-is-soros-fellow-from-new-orleans/
How does a Soros operative (student?) from New Orleans end up 1500 miles away harassing Arizona citizens?