This is right outside the office of the president at the Union Buildings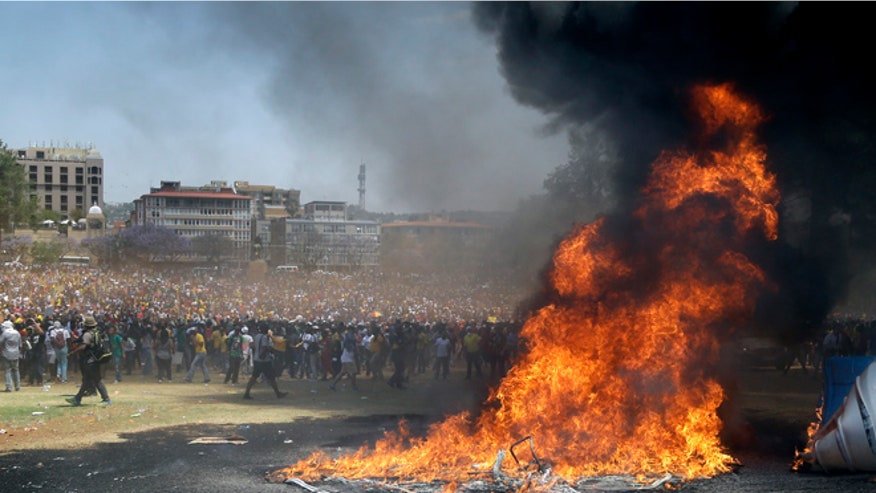 Reminiscent of SA in the 1980's
Police are battling to quell violence that has broken out in the area around South Africa's capital, Pretoria.
A government statement calling for calm said police officers "came under fire as protesters allegedly attacked their car with stones". Trouble broke out in the Tshwane area reportedly over the mayoral candidate appointed by the governing ANC for August's elections.
The tension relates to factionalism within the party, analysts say. Local media are showing pictures of burning barricades blocking main roads.
South Africa's government has called for dialogue to sort out the problem.
http://www.bbc.com/news/world-africa-36584572