Although the Catholic Church is no friend to the Democrats, there is no evidence that their news is dishonest.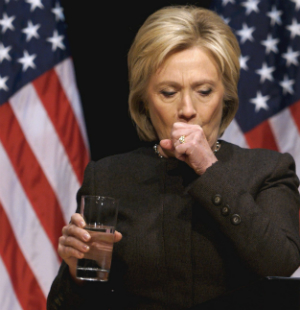 LOS ANGELES, CA (California Network) - Hillary Clinton is sick. According to a plethora of evidence, she may have a neurological condition. This condition includes dementia. Dementia can significantly shorten a person's life.
If Clinton were a sitting president, this diagnosis alone would be grounds for resignation. Despite the distinct likelihood this is true, Clinton and the Democratic National Committee continue to press onward.
Throughout the campaign, cameras have caught glimpses of Hillary Clinton coughing, wheezing, stumbling, and stuttering. There appears to have been a tumor on her tongue, now removed leaving a hole. One of her staff has been photographed carrying a pen for emergency injections.
And now there appears to be a leak from a New York medical office that shows a diagnosis. According to the leaked document, Clinton was diagnosed with "Complex Partial Seizures, and Subcortical Vascular Dementia."
http://www.catholic.org/news/politics/story.php?id=70289