Oct 10, 2016 10:02 AM GMT
My answer: I wouldn't touch a modern progressive Liberal with a ten foot pole.
Let's go over my reasons why:
1) MP Liberals find everything racist and have no sense of decorum. They love to hurl insult and label people who aren't like them.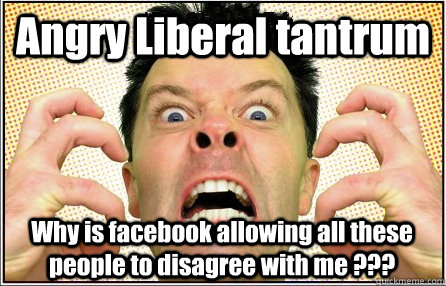 2) If you don't 100% agree with a MP Liberal they resort to ad hominem attacks and character assassination tactics with the intent to destroy you.
3) They support radical third wave feminism which is basically the "gynocentrification" of society resulting in all sorts of problems within the western world. Men are viewed as guilty or just basically malevolent all around. It's tragic when (good) men allow themselves to fall into this bullshit believing they are obligated to surrender their personal power and become doormats.
4) Deny horrific facts related to crimes as a result of mass immigration from Muslim countries:
In closing. No...just NO.