May 10, 2009 12:56 PM GMT
Ok, so I'm a bottom guy, who really wants to attract defined muscular top guys. I, myself, am not defined and muscular....I used to be really defined, just a lil on the skinny side and I thought i was really sexy especially for the type of guys i wanted....but experience showed that I mostly got ignored by them when i was slim and defined.
I'm still a lil guy (only 5'5"), but I started workin out and trying to gain weight because I wanted to appeal to the guys that appeal to me. But now that i've gain a lil wait, i've also lost definition and no longer feel sexy at all. However, ironically, I've been gettin better responses from the guys that appeal to me.......so whats the deal, what are the rules of attraction here? How would I better appeal to them? I thought it was opposites attract. Or do they actually want someone who looks exactly like them physically?
I want a guy that looks like this: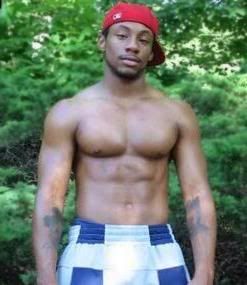 This is what I went from looking like to what i look like now:
Or will i have to look like this before I can get the kind of guy i want: